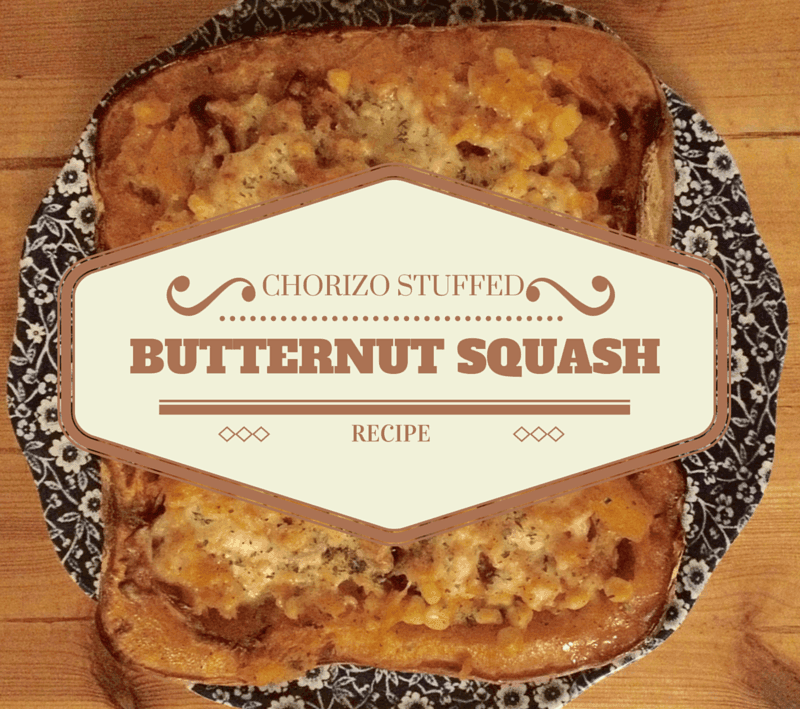 We've had glorious weather this past month. The autumn sunshine has cast a beautiful light on the amber shades of the turning trees. But October turns decidedly chillier, with wilder weather and longer, dark nights paving the way for Halloween on the 31st.
There is still an abundance of produce available with root vegetables starting to come into their own but pumpkins and squash are the obvious choice for the month, for decorating and for eating!
Butternut squash is the star of the show in this month's recipe, helped along by a few key ingredients. This is recipe for chorizo stuffed butternut squash, is for the more patient among us as the squash takes a while to soften up in the oven, but it's well worth the wait.

Ingredients
Butternut squash
Vegetable oil
1 chorizo sausage chopped in to chunks
Can of sweetcorn
1 clove of garlic, finely chopped
Handful fresh or dried parsley
50g cheddar cheese
Salt and pepper to taste
Method
Pre-heat oven to 200c
Cut the squash in half length ways and scoop out any seeds. (You could toast these later!)
Place each half on a baking tray and score the flesh in a criss-cross pattern and drizzle with oil
Place in the oven for around 50 minutes
Remove the squash from the oven and see if the flesh is soft enough to scoop out. If not, pop it back in the oven
Using a spoon, carefully scoop the flesh into a bowl, being careful not to break the skin of the squash as this will hold the mixture
Add the chopped chorizo, garlic, sweetcorn and seasoning to the bowl of squash
Add half of the grated cheese and mash it together using a fork
Return the squash mixture to the squash halves, distributing evenly
Sprinkle the remaining cheese on top and season well with salt and pepper and sprinkle on the parsley
Return to the oven for 10-15 minutes or until the top is golden and crispy
This can be a meal in itself but I rather enjoy it with a fried egg on top, yolk runny of course
To keep up to date with our recipes, take a look at our Pinterest board here. Have you been cooking up a storm in your kitchen this month? We would love to hear your own recipes; let us know below or email sam.duke@alitex.co.uk.