03 January 2019 By Tash Ellens
It's all well and good making those New Year resolutions to quit certain bad habits, but why not make 2019 the year to set a new goal, gain something positive or even start a new hobby. Whether you want to try your hand at gardening, grow your own vegetables or enter the flower show competition you've always talked about, there's something for all expertise at Alitex.
Although the beginning of the gardening calendar starts calm, January provides the ideal opportunity to begin crucial planning to get your project to the next stage. If you're yet to own a greenhouse, add our January open morning to your diary. On Saturday 26 January our heated glass structures will welcome you into the warmth allowing you to explore the quality of the greenhouse, chat with our experienced designers and discover the dedicated manufacturing process with a tour of the factory.
Accessories
At Alitex not only do we build beautiful greenhouses, we also have a whole collection of accessories suitable for your greenhouse and garden. At this time of year an Edwards Heater can come in very handy, offering excellent thermal efficiency whilst providing a warmer climate allowing more tender specimens to grow and survive during the cooler months. Lighting is essential for using your greenhouse during the darker evenings. We recommend our Gifford Greenhouse Light, powder coated to match the frame of your greenhouse and designed to withstand humid environments, the reflector inside is powder coated white for optimum light distribution.
If your garden space is limited, Alitex Cold Frames are the ideal accessory to have your own little area for growing under glass. They take up little room, can be freestanding and are perfect for starting early salad crops and over-wintering delicate shrubs. Whilst also designed to enhance the effectiveness of your glasshouse, they provide a cold-protected environment with ideal conditions for hardening-off foliage.
Extend your growing season with our New Full Spectrum LED Grow Lights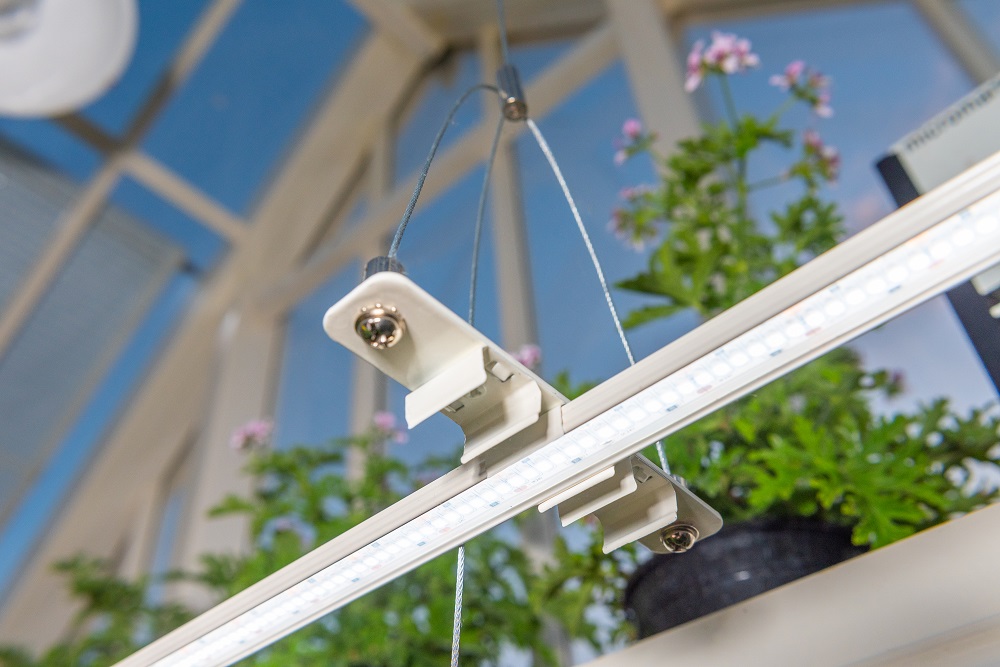 As your New Year's goal to become self-sufficient in growing your own, our Full Spectrum LED Grow Lights are perfect for helping you achieve this. The ideal accessory for keen gardeners, it allows you to extend the growing season and provide a continuous stable environment for your greenhouse plants all year-round. 
Click here to buy yours now.
Wishing you all a wonderful start to the New Year! Remember to sign up to our newsletter below to keep up to date with the latest trends and horticultural highlights – including a host of guest bloggers lined up.