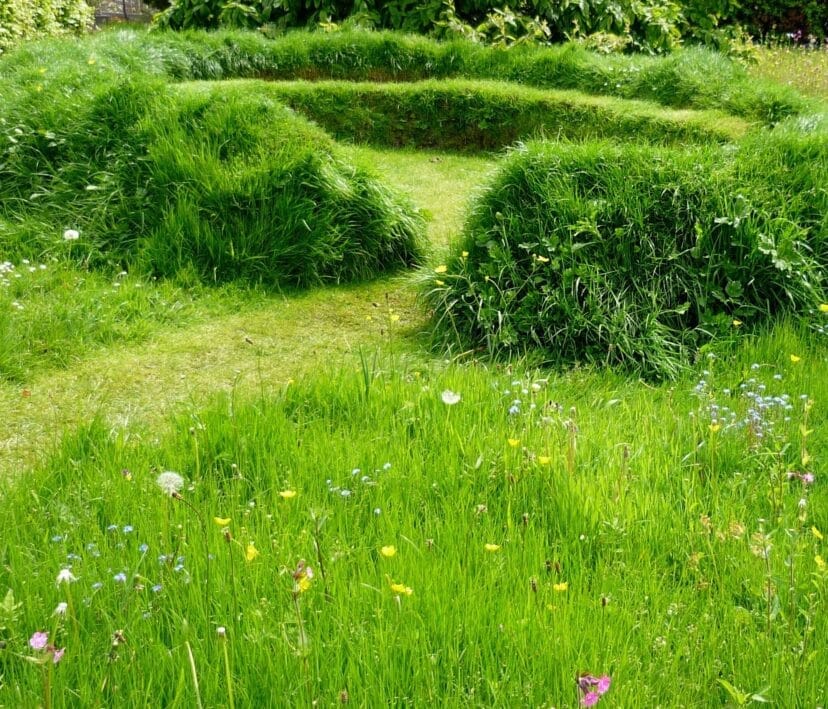 With the arrival of May comes the season of the lawn mower. Unless you are lucky enough to have a ride-on mower to play with, it could be that mowing is yet another chore and an unwanted distraction from the greenhouse!
There are, however, other options worth considering; for example technology may provide the answer. A mulching-mower returns the clippings to your lawn, keeping it green and saving time on trips to the compost heap. For those with more money to spend there are some great robotic mowers that once programmed, will keep your lawns neat without any exertion on your part!
Alternatively you could simply allow the grass to grow longer. This provides both wonderful habitat for wildlife and inflorescences reminiscent of late-summer meadows. If this appeals, then now is also a good time to divide clumps of daffodils to plant amongst the longer grass, providing early spring colour. Some though, may perceive such areas as untidy and as such, they should be positioned carefully.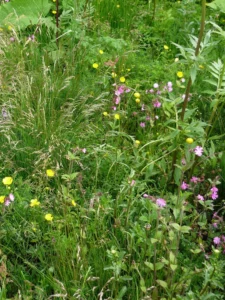 Instead, you could consider doing away with the lawn, or areas of it, altogether. Artificial turf offers an escape from mowing but personally I am not sure that I am keen on artificial surfaces masquerading as lawn, where a lawn would naturally grow. You may not see the difference but the local fauna certainly will.
Other options could therefore include a mini wildflower meadow, created by removing the turf and sowing annual wildflower seeds, or removing the topsoil as well and planting perennials as seeds or plug plants. Seed mixes, for almost every situation and colour combination, are available and such areas provide opportunities for mini-beast safaris and jewel-like colour.
Another option could be to plant a "grass-free" lawn. Sow such species as Bellis perennis (red daisies), Ajuga (Bugle), Lotus (Bird's Foot Trefoil), Prunella (Self-heal) or Viola, and keep them neat by mowing them 5 or 6 times a year.
If you prefer a neater solution and if an area is infrequently used, you could choose a scented chamomile or thyme lawn (using Chamaemelum nobile 'Treneague' or Thymus serpyllum cultivars) if the area is in full sun, or if in shade sow a slow growing sward of fescue grass species which only need mowing once a month.
Whatever you choose, time spent in the garden should be a pleasure and not a chore!
Matt Haddon is a Garden Designer based in Yorkshire.