26 June 2019 By Nathan Everett
Not everyone has the luxury of a large garden, in fact, the majority of us have to make do with a modest outdoor space that needs to be carefully utilised to make the most of it. This can be frustrating when you have fabulous dream garden design ideas that you can't execute. However, there are still plenty of ways to create a luscious garden to be proud of, no matter how small a space you're working with.
Open Up the Garden with New Paving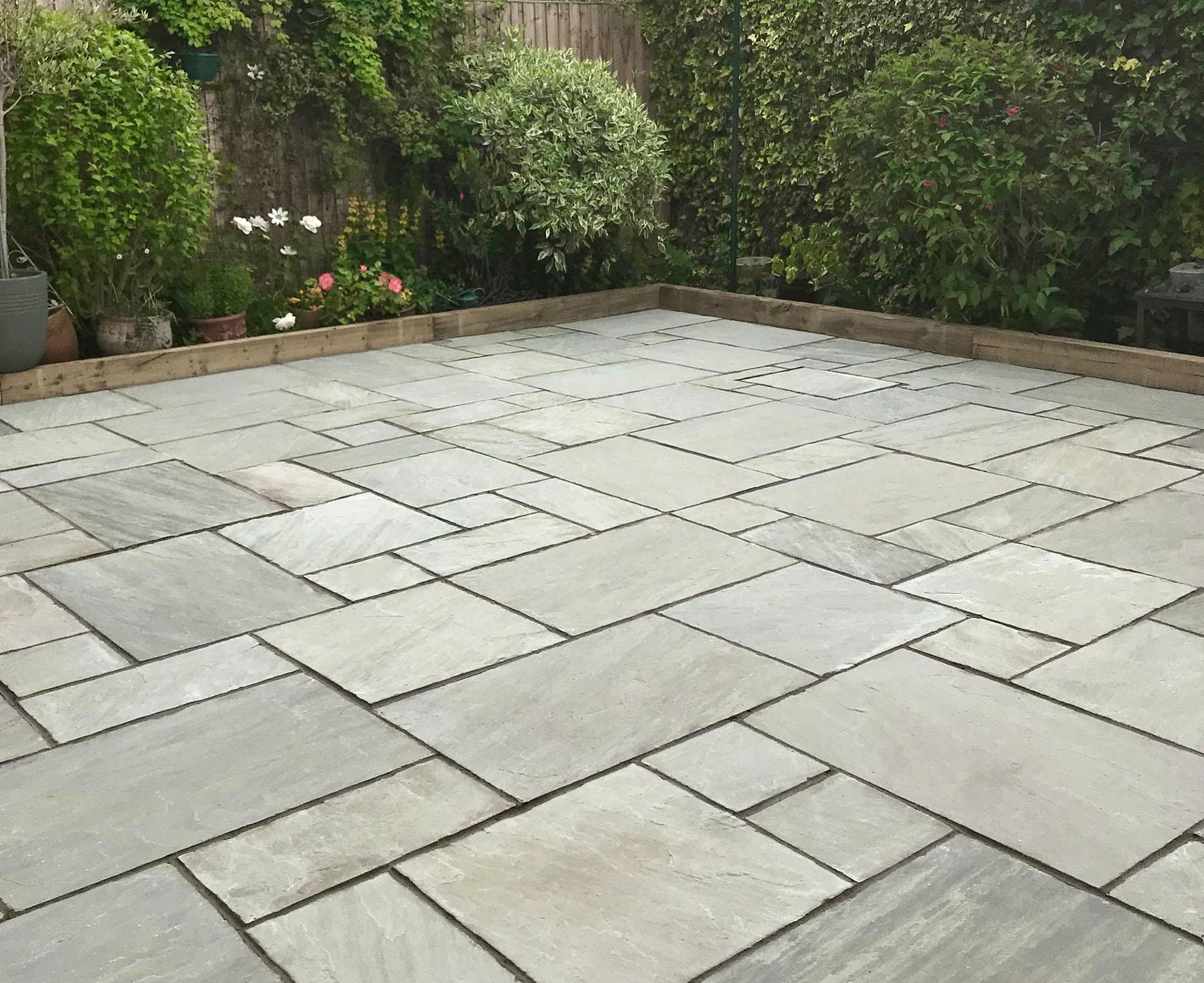 If you've not already got a patio space in your garden, then why not try to create one this summer?
A patio
can completely change the purpose of your garden, and you'll soon find yourself al fresco dining every night (weather permitting). Not only this, but it will also open up the space, laying the slabs diagonally will make it look a lot bigger. It's ideal for gardeners who want the look of a professional garden without all the maintenance. If your lawn looking a little unloved, then perhaps a patio is a good idea.
Incorporate Plant Pots
Plant pots are ideal for spaces where a flower bed may not always be practical. You can dot them around the garden to create the appearance of a luscious garden, without needing to put in too much effort. A variety of shapes and sizes can really bring the space to life. Try to mix it up with some clay and coloured pots to help form a more diverse garden.
An Outdoor Mini-Bar
You may have heard of the outdoor kitchen trend and felt a little jealous. If you've not got the space or resources for a kitchen, then downscale to an outdoor mini-bar. It's something that your guests will love! And it doesn't even require much space. Prop some luxury bar stools up against a homemade countertop (some varnished wood will do the trick) and you're ready to go.
Try a Statement Feature Wall
Want to liven up your garden without using up any floor space at all? Create a beautiful feature wall. Though they seem overwhelming and professional, they're actually very easy to recreate at home. All you'll need is a pre-made feature wall base and some climber plants. You can then start slotting in other flowers once the climbers have worked their way up for a wonderful colourful display. Honeysuckle, sweet peas and roses are all perfect for this. 
Design an Elevated Tower Garden
Elevated tower gardens, much like feature walls, are great ways to add colour and vibrancy to your garden without taking up too much room. You can include some of your favourite plants and flowers peeking out of the separate pockets. Elevated tower gardens are easy to make but you can also buy them from your local garden centre.