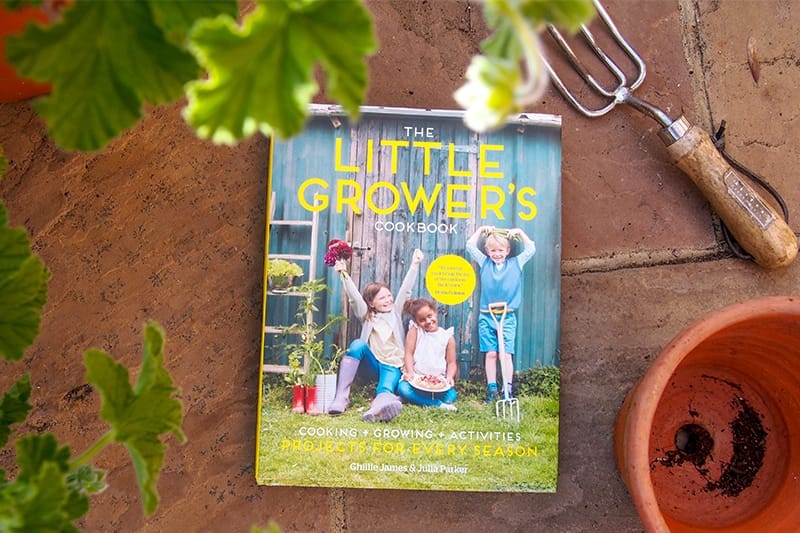 With a year of intermittent home schooling under some of our belts, it can be difficult to think of new ways in which we can engage with our children.
Authors Ghillie James and Julia Parker have come together to create a beautifully illustrated, informative growing cookbook to inspire young individuals to reconnect with nature in a truly enjoyable way.
Having written previously for a variety of titles including LEON, Sainsbury's Magazine and the Tesco Food Magazine, this dynamic team have utilised their skills and years of knowledge in gardening and cooking to provide a useful and fun learning tool.
Gardening Basics
These basics aren't just for children, they cover topics that all gardeners should be equipped with before they set out. This introductory section covers useful tools, types of soil, to a handy seasonal planting and harvesting chart.
Planting and Cooking
Chapter 2 explores through the seasons with unique and sustainable twists on planting methods. Engage with your children by making them plant up carrots in an old bucket, or start growing herbs in an old hessian shopping bag. Reusing and recycling containers you have sitting around is a great way to improve the sustainable elements you incorporate into your garden.
Chapter 3 adds the exciting element of cooking into the book. This is where your little ones will get real satisfaction from their growing activities as they see it all come together in these delicious recipes. Harvesting and cooking home-grown produce is one of life's simple pleasures and after spending the majority of the year at home, it has more significance than ever in our lives.
Weekend Fun
If there wasn't enough to immerse yourself in, Julia and Ghillie have collected a variety of activities for you to carry out on those weekends at home. From making your own bird feeders to storing and saving your seeds for the next growing season, there is plenty to get stuck into.
WE LOVE
You'll notice throughout the book little asides to provide even more key information for those green fingers. 'Little Grower's tips and facts' as well as 'Save the planet tips'.
To purchase your own copy of The Little Grower's Cookbook order online. Stay up to date with our events, where Julia will be hosting several workshops throughout 2021. Visit our events page to learn more.