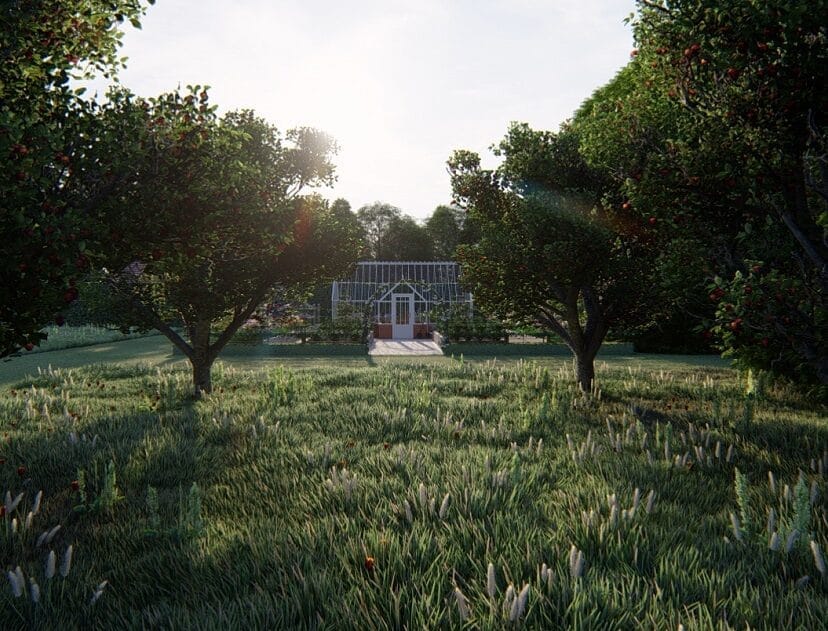 Tell us a little bit about Concepts Conveyed
Concepts Conveyed are a small British team based in Bali offering remote design support for architectural and landscape professionals. We offer an on-demand service, providing high end photo realistic visualisations as well as full 2d drafting. We think of ourselves as your own in-house design team, without the extra stress and costly financial burdens of employing your own full-time. We are only there when you need us, always available – and reliability, meeting deadlines and work of the highest quality are our by-words.
We work with large commercial design firms as well as small teams and independent designers. We bridge the gap, giving everyone access to the same highest quality presentation and marketing materials previously only accessible to larger firms at a fraction of the cost it would be to produce in-house.
How did you come up with the idea for Concepts Conveyed?
The idea for Concepts Conveyed was initially conceived by Christy Russell, a landscape designer, who after meeting partner Eshan Somauroo, an experienced 3d design professional, noted that in 12 years of working in the industry there was a real and rapidly growing need for the service. Previously, the uptake to basic 3d was slow as landscape designers inherently don't want to be doing this stuff, they want to be focused on the designing, the clients, or out and about in nurseries and gardens choosing materials and plants. Quite simply, the time taken at the drawing board or learning these skills took them away from that. Also, we'd noticed that the 3d visuals available were very generic and lacking in any emotion. In some senses, it was the eureka moment for us. Concepts Conveyed would bring the emotion from a hand drawn sketch with the flexibility, efficiency and practicality of 3d modelling together, producing truly immersive and visceral imagery that really brings the designs to life in settings that clients will actively respond to.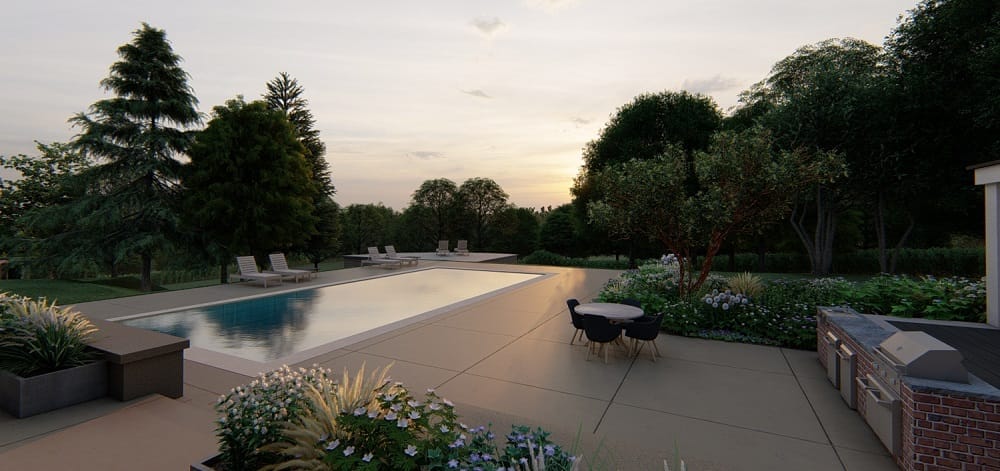 Tell us about your team
Originally the team just consisted of just the two of us:
Christy Russell Bsc Hons GdipLA, From Shropshire England with 12 years experience in landscape design.
Eshan Somauroo Bsc Hons, From Surrey England, With 10 years experience in design engineering focused on 3d design and visualisations.
As we have grown, we have taken a number of freelancers to assist us. We now have reliable and well-trained team of freelancers with Pete, Nana and Sonny, and have just taken our first full time team member, the wonderful Ana Riaz a talented young Architect from Indonesia.
What has been your biggest challenge to overcome?
Our biggest challenge has been finding the team we can rely on that can produce work to the standard and efficiency that we are known for. Speaking to some of our clients this has also been one of the major problems they have had previously when thinking of outsourcing. You can always find someone to do the job cheaply, but can often run into language barriers, miss-communication, slow correspondence and limited understanding of the local requirements. But if you look hard enough you can find someone good, but then still run into problems like availability. Fundamentally we answer all these problems, our clients only have to speak to us, a British team with a real understanding of their needs and requirements, and are always there. We manage all projects from beginning to end, ensuring standards of quality and reliability, and we deal with all the other problems so clients don't have to. It's taken some time, and required some extensive training, but we now have a good team we can rely on to deliver the same high quality and reliability that our existing clients are accustomed to, and ready to serve many more.
What type of project do you most like to work on?
We're both passionate about what we do, and we enjoy seeing and developing all of our clients' ideas, from the small gardens and their use of space to the ambitious ideas of the larger estates. But from the beginning we have both enjoyed and looked forward to the heritage projects the most, the stately homes mixing established element with the new designs, and notably the walled gardens of Brodick and Culzean Castles are amongst our favourites.
What's your favourite part of the process?
As mentioned before, we're both passionate about what we do, so the whole design process is enjoyable. But our favourite part is when we finish a project, especially for a new client, and hearing how happy they are and how well it was received by the end customer. Honestly! Some of the feedback and responses have been awesome and have really driven us forward, especially when times were a little tough, and seeing our clients put more and more faith in us to deal and really utilise as part of their team inspires us and lets us know we're on the right path.
What's next for Concepts Conveyed?
We are going to continue to grow and move forward. We are collaborating with some really great designers and are excited to see what comes next. As far as the service we provide, we are continuingly improving and adding more support for our clients, We can now handle nearly all of the back end design requirements so our clients can really focus on what's important, their customers. We are also excited with the development of VR and AR and are focused on bringing these technologies to the wider audience, and are working on making this accessible to more designers.
Find out more about how you can work with Concepts Conveyed here.