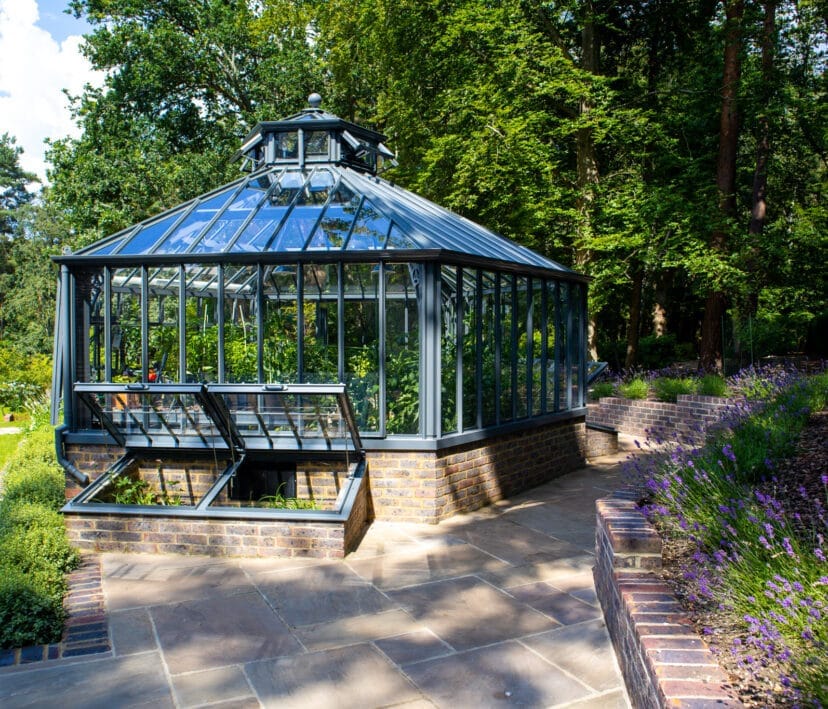 When you think of greenhouse what shape comes to mind? Square? Rectangular? You would definitely be right, but at Alitex we also create and build beautiful hexagonal and octagonal greenhouses. This is a great option if you want to make a statement, as the unusual shape makes a great focal point. You can have your hexagonal greenhouses built as a lobby onto an existing structure or simply as a standalone greenhouse. As with all our bespoke greenhouses you are able to pick from a range of powder-coated colours to either contrast or complement with the surroundings.
Layout options
Entertaining 
Greenhouses don't have to be for just plants and growing. Having a hexagonal greenhouse makes a great entertaining space. We suggest placing a round table in the centre of your greenhouse to mirror the symmetry. This way you can easily move around the room when hosting. As with any greenhouse, you don't have to gamble with the weather. When looking to incorporate some greenery into your space, a great idea is to create a cocktail herb garden. Simply pot up mint, lemon verbena and lime basil to create a centre piece for your table – now you have a 'ready to pick' cocktail kit!
Growing
If entertaining isn't your priority then you can utilise your space for optimum growing with different layout options. Our most popular layout is a half and half combo. As with the pictured example you can see that the benching runs around one half of the greenhouse with a propagator on top and strawberry boards above. This leaves space around the other side of your greenhouse for a small bistro table, vertical planting and seed storage.  You could alternatively have dug-down beds around one side for climbers or tomatoes.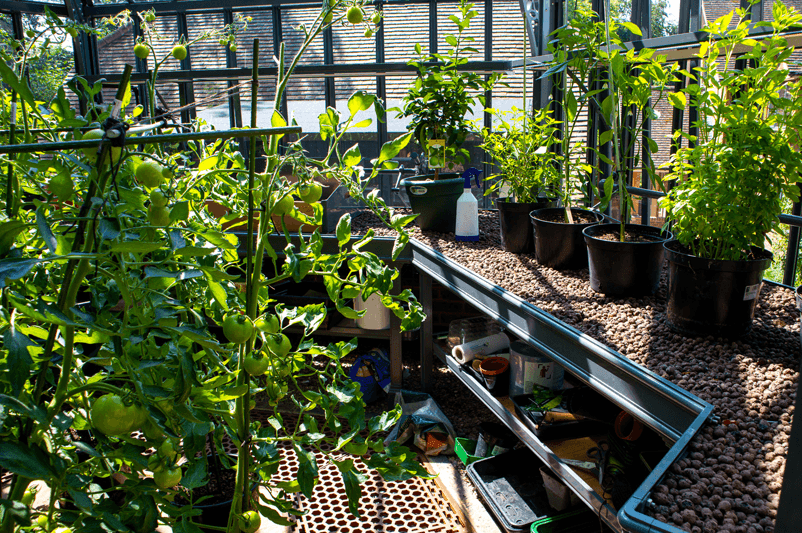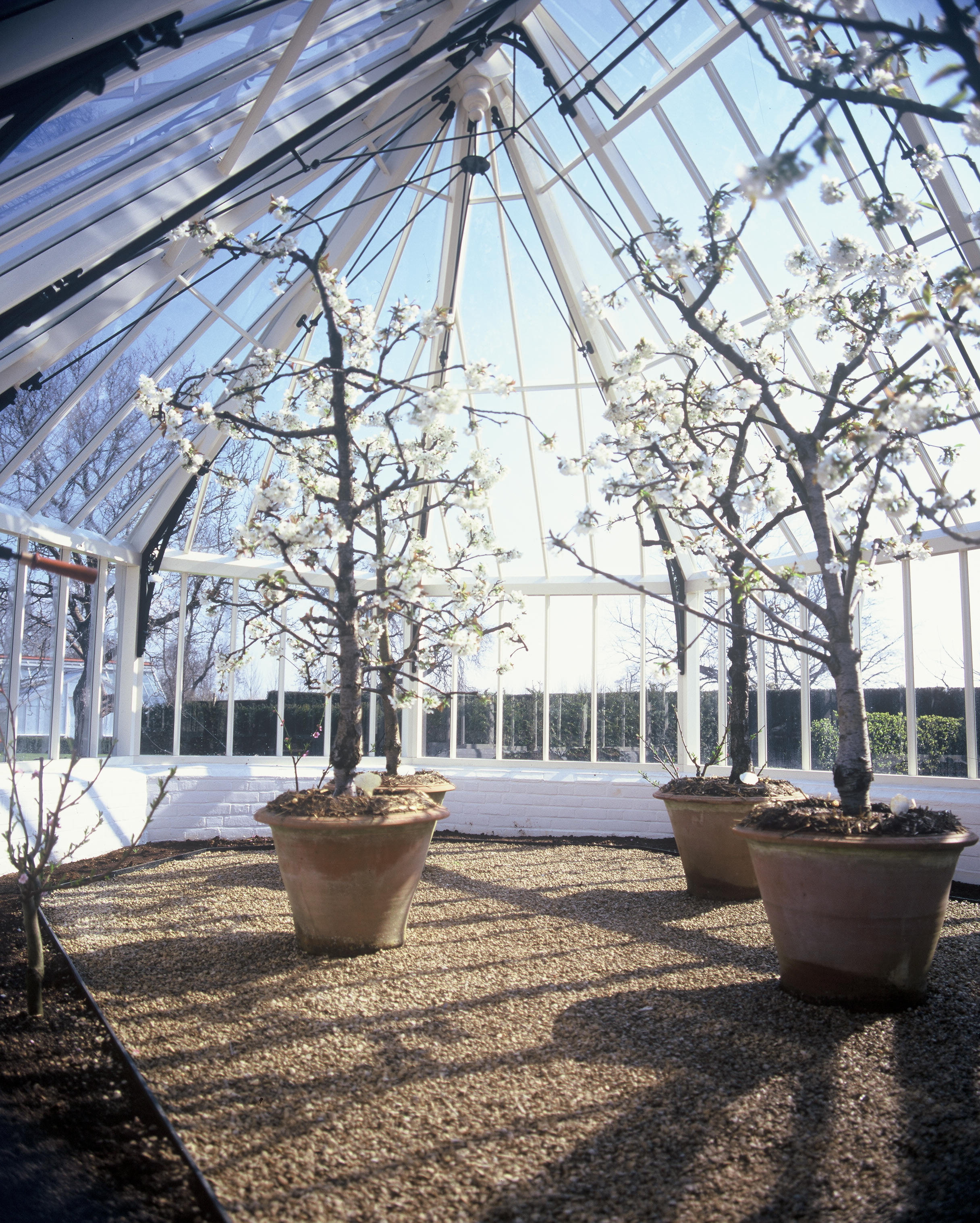 Another pro of opting for hexagonal is the extra height. Due to the structure being a lot higher, especially in the center, it is the perfect home for cherry trees. In the image below this client wanted a structure specifically for cherry tress so opted for the hexagonal greenhouse to accommodate this.
If you need some more inspiration, take a look at our
blog
from 2013.