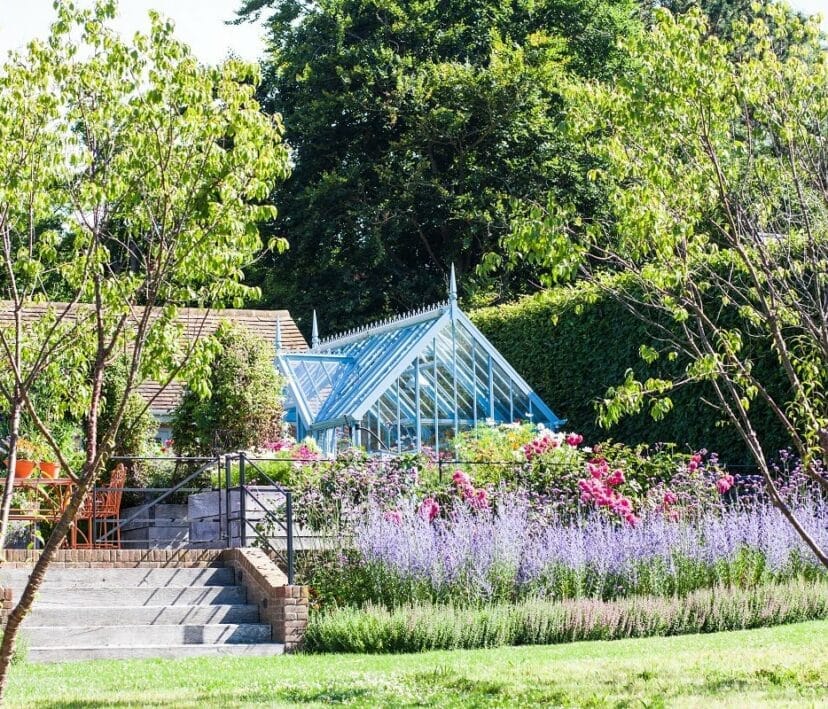 We've got a few jobs you can be doing that are going to keep your fingers busy whilst also being little greener for the environment.
'No Mow'
In May Plantlife set everyone the challenge of 'No Mow May', a project to encourage wildflowers to bloom in a dedicated space on your lawn. This provides a vital source of nectar for bees and insects. Why not continue to provide a little sanctuary for bees and wildlife throughout the summer – we love Sarah Raven's Wild Flower Meadow Mix.
Splitting plants to make the most of their potential
When you buy supermarket herbs, you're actually getting several young seedlings that have been crammed into one pot. By separating these seedlings early you'll be able to multiply your herbs, the plants will be healthier and you'll have more to harvest. If you want to find out how to do this, we're hosting a
webinar with Julia
from Parker's Patch on 17 June.
Vegetables and Flowers to sow in June
Spring onions can be sown for continuous harvest into autumn. Once eaten, you can trim off their tops, put the whites in water on the windowsill and in a couple of weeks you'll have new green leaves to harvest.
Broccoli, both cultivars and calabrese can be sown in sheltered areas to prevent them from being exposed to wind damage.
Florence Fennel can be sown successively in June, but be wary of slugs and snails.
Sunflowers can grow to impressive heights, sow them now for them to shoot up swiftly in the summer sun.
Nasturtiums are colourful and easy to grow, use them as companion plant for your French and runner beans.
5 ways to make the most of your strawberry plants
Strawberries require continuous watering, do this at ground level to keep the humidity levels low and reduce the risk of mould.
You'll need to check moisture levels daily with new plants until the fruit grows.
Once the fruit starts to form, feed them nightly with a high potassium liquid fertiliser, such as tomato food.
To help them fruit for longer, you should trim off old leaves to discourage slug and snail damage.
Towards the end of June you'll need to thin out the plants if they are producing runners, so they don't compete for water and nutrients.