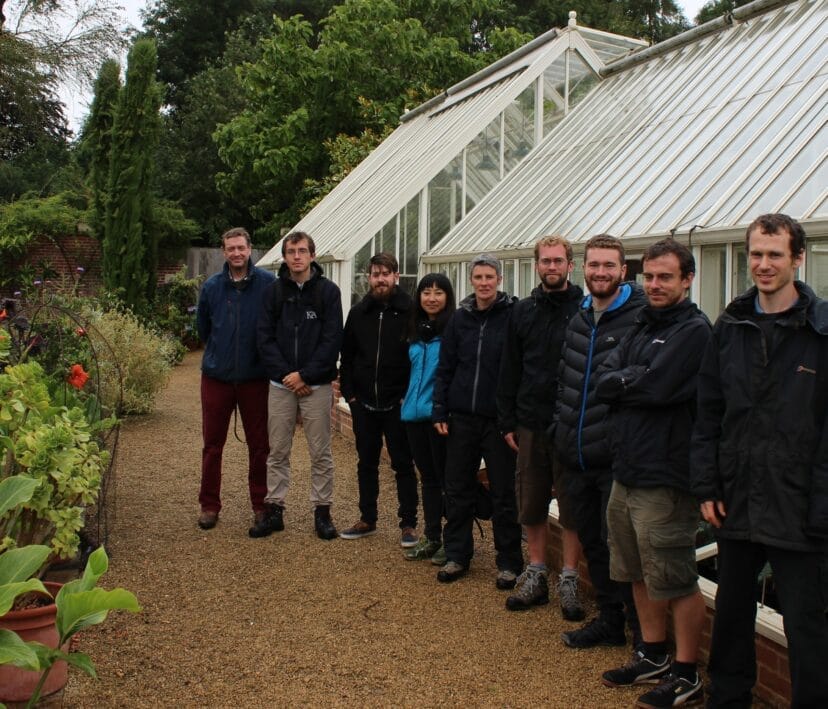 Last week we had the pleasure of meeting a group of students who are studying the Kew Diploma in Horticulture. We took them on a tour of Thenford Arboretum & Gardens, and Broughton Grange; Oxfordshire's most influential and admired gardens and both home to Alitex greenhouses.
We were taken on the tour of Thenford by Head Gardener, Darren Webster. The garden is spread over seventy acres featuring thousands of trees, a variety of shrubs, extensive herbaceous borders, water gardens, an alpine trough garden, a sculpture garden, a rose garden and a rill. Along with two new lakes, the existing lake has been restored with an interconnecting canal and the medieval fish ponds. The garden has been returned to its former grandeur, and is a spectacular icon dedicated to its eighteenth century roots.
Assistant Head Gardener Ryan Lucraft, showed us around the beautiful gardens at Broughton Grange. The walled garden, designed in 2001 by Chelsea Gold Medal winner Tom Stuart-Smith, is beautiful and contemporary. There are three terraces and a rill leading to a central stone tank, all enclosed by clipped trees. Also within the grounds of Broughton Grange, there is a knot garden, a wildflower meadow, an arboretum, a stumpery and soon to be an impressive water fountain.
The students appeared to have enjoyed themselves, even though the weather was a little wet. They were most intrigued by the range of beautiful plants each garden had to offer.
Joe Clements, one of the students, praised the visits;
"I found both visits really inspiring, always a pleasure to visit beautiful contemporary gardens which offer a refreshing contrast to the historic botanic landscape I work in at Kew."
If you're interested in visiting the gardens yourself, you can find more information about their open dates on their websites: www.thenfordarboretum.com and www.broughtongrange.com. You can also find out more about the Thenford gardens in their book, Thenford by Anne and Michael Heseltine.