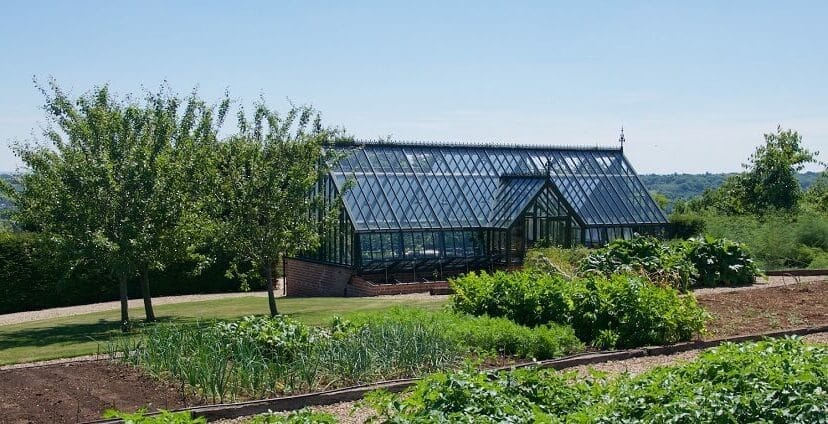 Alongside choosing the interior features such as the benching, lighting and heating for your greenhouse, you will need to consider the finer details such as the door furniture, finials and cresting.
Made out of durable aluminium we have faithfully replicated traditional designs and exceeded Victorian reputation for longevity.
Greenhouse Door Furniture
Every Alitex structure is complemented by its door handles and accompanying furniture. For a simplistic and modern twist on your greenhouse, Alitex has a standard range of door handles that come in brass, chrome and dark bronze finishes. To create a truly authentic Victorian look we also have developed some alternative door handles that enhance your greenhouse.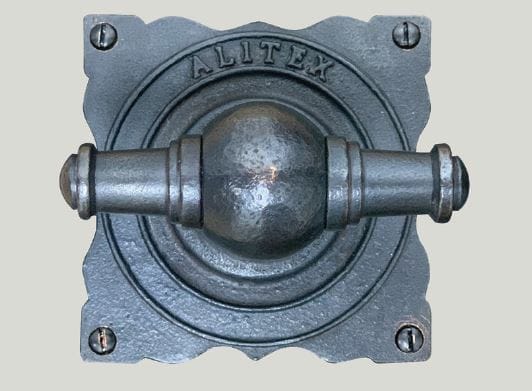 Our Bronze T-Bar Handle is an authentic replica of the original Thomas Messenger fitting, this door handle comes with a matching lock and key plate.
We also have twist on the more modern Bronze Lever Handles. This rustic option gives an aged aesthetic to your greenhouse, in-keeping with traditional Victorian designs.
Finials and Cresting
Finials and cresting can complete the exterior of your greenhouse and should be considered, particularly if you want to achieve a traditional Victorian aesthetic. Historically, Victorians structures would feature a ball and spike finial with decorative Fleur de Lis (flower of the lily) cresting.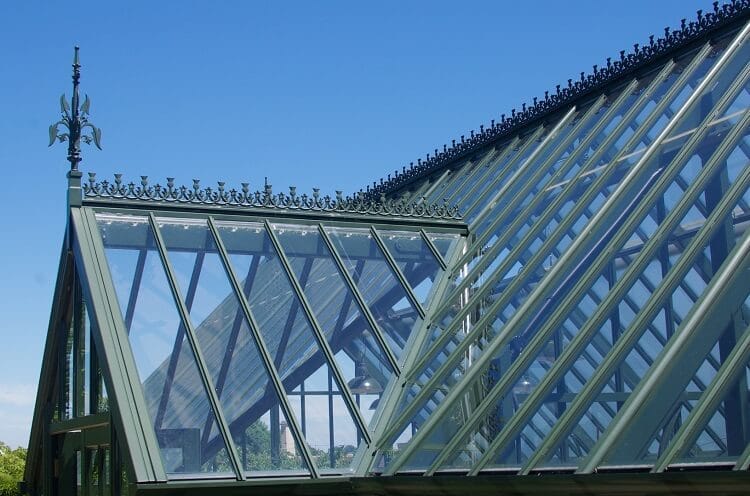 For a more modern alternative, opt for a simple ball finial with no cresting, creating clean and crisp lines. Alternatively, we also offer drop finials which means there is no external protrusion on your structure.
These are just some of the finer details you may wish to consider when planning your greenhouse project. If you wish to discuss your project in more detail than contact us on 01730 826900 or email enquiries@alitex.co.uk.