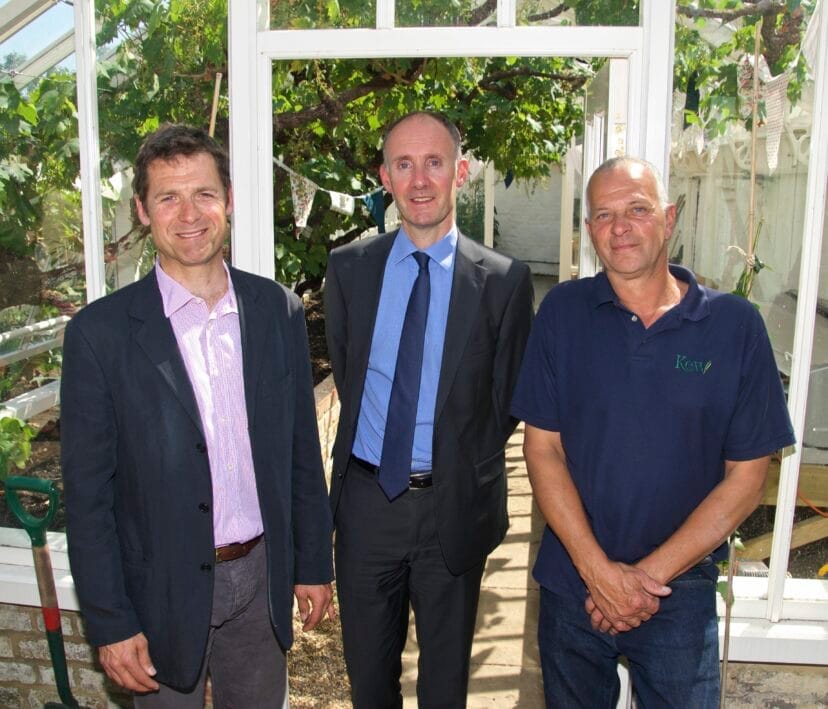 Hidden behind the beautiful secluded garden at Kew, down a private path is a beautiful space outside a grand building covered in Wisteria. Richard Deverell, Director of Kew lives here with his family and subsequently, has a beautiful walled garden for his own private use.
A few years ago, Richard's head gardener Tony, turned an overgrown space into a flourishing walled garden with crops bursting out of every corner. Tony and Richard then decided that the old wooden greenhouse was to be replaced with an Alitex and on Thursday 11th June, this greenhouse was declared officially open.
Keep an eye out for the full story of what's going on in the walled garden on our Green Room.