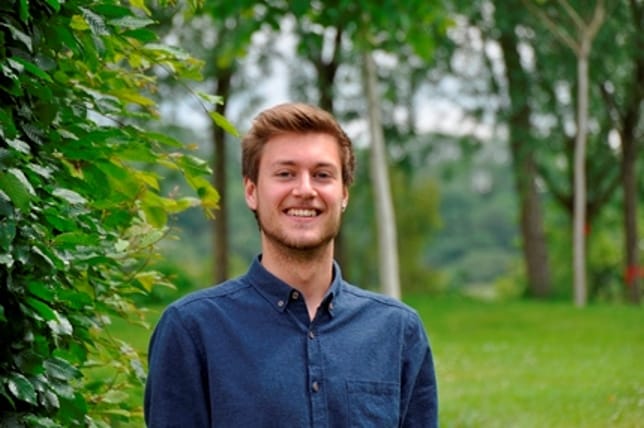 It is an exciting time within the design office, not only are we pleased to welcome some new team members, Design Engineer Apprentice Eliott (ED) has just finished level 2 of his apprenticeship in engineering. We caught up with him to see how he has found his first year and a half at Alitex.
Tell us a bit about your qualification
Overall I'm doing an Advanced Apprenticeship in Engineering, but first I had to do the Level 2, which is what I have just completed. This includes an 'NVQ in Performing Engineering Operations – Level 2' and a 'Diploma in Engineering and Technology – Level 2'
I've already learnt the basics of how to operate a manual lathe, manual milling machine and CNC machine (including programming in Heidenhain); i've also produced many parts on each of our machines.
..and a little bit about your role at Alitex?
I produce ground plans, usually the National Trust ones. I also produce models of customer's greenhouses (from the ground plan); from the model I create drawings and bill of materials (BOM's) for the workshop. I also generate any other necessary information for the workshop as well as benches and cold frames.
What is the best thing about studying alongside full-time work?
In addition to earning money, I get the experience of working with adults and solving problems that I might not get within college. The best thing is the amount of experience I get and the different things I can be involved in.
Have you always wanted to get into design/engineering?
When I was younger, I helped my dad design the kitchen in our house, from there I enjoyed working within the virtual world; you have lots of flexibility and if something goes wrong, you can make it right fairly quickly.
I also used Solidworks (the CAD package we use at Alitex) during my GCSE's and A levels. Coming to the end of my A levels, I knew CAD was what I wanted to get into.
What is the most exciting project you've worked on?
I was given a project of a traditional 9m x 2m greenhouse, it had a lot of bespoke elements which allowed me to have a bit of freedom with my designing.
What would be your dream project to take on?
Outside of Alitex I would love to try out car design, however during my time here it would be a dream to work on what we call an LSP which is a large scale project; they are always bespoke and come with challenging specifications.
A tip for budding designers?
Learn about the different manufacturing processes, this is extremely important! You could design something that is absolutely beautiful, however cannot be physically made. Likewise you may design something to be made in one manufacturing process without realising it's cheaper and quicker to use another one.
What's next for ED?
Complete my Level 3, finishing my four years of being an apprentice here at Alitex and then perhaps move on to do a foundation year at university; I would like to move on up the education ladder as much as possible.
Congratulations to Eliott upon finishing his level 2, we look forward to seeing his progress in the year's to come!
Find out a bit more about how Eliott and the rest of the team create the finest looking aluminium structures.
To keep up with the latest news from the Alitex team, follow us on Twitter @Alitex and keep an eye on our Green Room.