27 September 2016 By Tash Ellens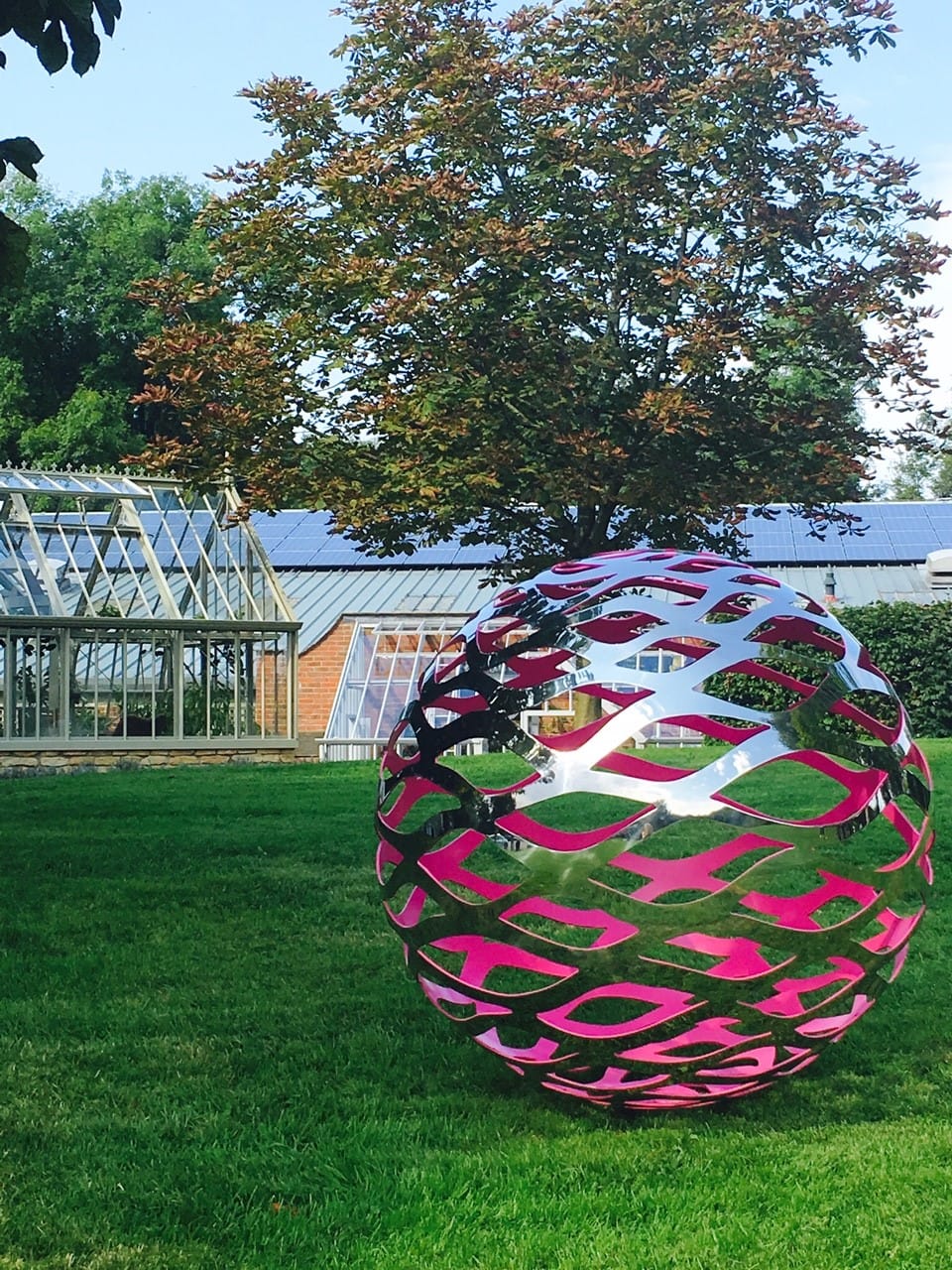 Our annual Home and Garden Day was a success, although a few of the Alitex Team were a little suspect of the cold weather it did manage to stay dry and bright throughout the whole day. Our friends from
Tallulah Fox
were the first to arrive with their beautiful antiques and vintage accessories, they were followed by
Kamado Joe
setting up their lunch feast and
Phoenix Perennials
with an array of plants. Finishing off the arrivals were
Wild Garden Plant Supports
with an extensive range of frames and
The Edward Barnsley Workshop
with their elegantly handcrafted furniture. The Alitex show-site was looking beautiful finished off by the incredible sculptures from
David Harber
and the luxurious furniture from
Gaze Burvill
.
We had a good turnout, a lively crowd arrived early to listen to Sarah Wain's, Head Gardener at West Dean, walk and talk around the greenhouses which was followed with teas, coffees and fresh pastries served by the Marketing Team. There were also several factory tours throughout the day; after the tour we could see everyone appearing with a smile. It's great for our visitors to see how and where the structures are made, it helps to understand the business and our manufacturing heritage. We like people to gain insight to where their structure is coming from and the people behind it. We are constantly looking to improve our factory by investing in new machines, you can read about our latest addition, or to see it in action please see our events page for our next open morning.
We started the afternoon with a talk from Jim Durrant, from McBean's Orchids, he shared his wisdom and excitement for looking after orchids. The top three things were learnt were:
Make sure you rest the pot on some gravel in its draining tray and water the gravel for the orchid roots to soak up.
Try to only water with rainwater as after three years of using tap water (which has many additives to make it into drinking water) the orchid will die.
Keep the orchid in its original pot, they like to be condensed.
After buying an orchid or two, we followed with some lunch from 
Kamado Joe
, incredible "slider" burgers layered with cheese, gherkins, coleslaw and chutney that were served with a refreshing glass of prosecco.
Many people popped in at different times of the day, but we made sure no one missed out on a tasty treat! We even had miniature cakes to keep the children happy. The afternoon was finished with a wander around the stalls and Alitex structures before leaving with a complimentary copy of Gardens Illustrated Magazine and a beautiful National Trust inspired pot from Woodlodge products.