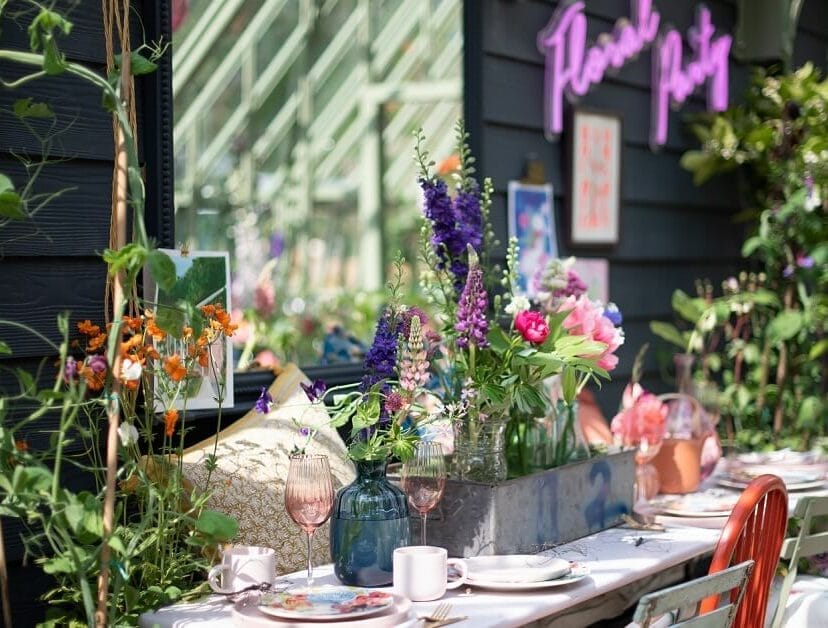 Selina Lake's new book 'Shed Style' creatively explores how to decorate and use garden buildings. The beautiful imagery is sure to inspire everyone who reads it. It also includes fantastic tips for you to try in any garden rooms, pods, greenhouses and cabins you might have.
Tips to Style Your Shed
The book helpfully begins by providing some great advice on where to start when it comes to decorating and styling your garden building. Selina suggests that the first thing to do is to decide what the purpose for the building will be, and 'Shed Style' is not short of ideas. Once you have your goal in mind you can transform your garden building into a wonderful space. You could choose to create a place to be calm and mindful, to relax and entertain or to hark back to the original use of these buildings, to tend to your flowers and plants.
Painting Your Garden Buildings
Once you have decided how to use your space you can then move on to think about how to decorate it. Some of the fantastic themes featured in Selina's book include, botanical, vintage, industrial and bohemian. Selina has some creative suggestions as to how you can achieve these themes. For example, if you would like to create an industrial looking space she suggests using rusting metal. Alternatively, for a neutral colour palette you could use bare wood or to make a statement you could even paint the exterior of the structure. Depending on what you are using your garden building for and your own personal style, this book will help unleash your creativity and lead you to finding the perfect way to decorate your space.
Greenhouse Interiors
Shed Style's chapter on greenhouses covers advice on how to style the interior of your greenhouse and includes which materials to use for your paths and how to repurpose furniture. Unsurprisingly, we particularly love this chapter on greenhouses and are thrilled to be included in the selection of examples. Selina has fond memories of spending time in her parents' greenhouse as a child and has since developed a great passion for them. She writes 'unloved, forgotten greenhouses have a romantic allure for me, and I like to daydream about bringing them back to their former glory'. We most definitely share this passion and it is lovely to see how Selina imaginatively transforms the interiors of beautiful glasshouses.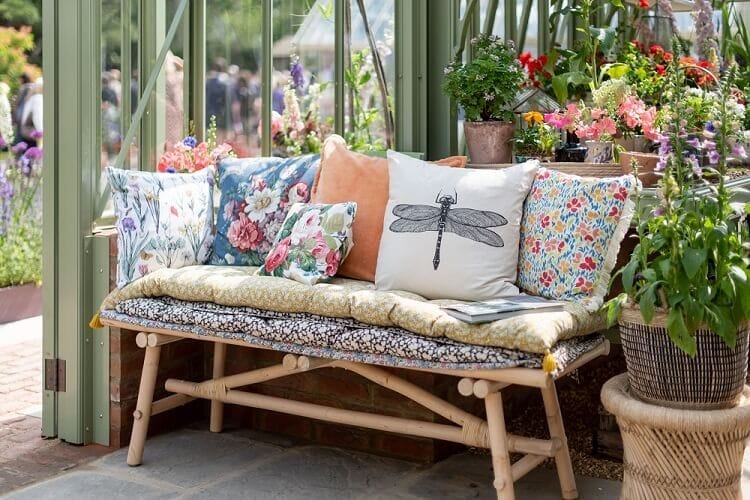 We were thrilled to work with Selina at the RHS Chelsea Flower Show in 2019, where she designed a gorgeous 'floral party' theme for our greenhouse. This included neon lights, cushions, mirrors, framed artworks and fringed glass pendant lights, all things not typically associated with the outdoors, yet when combined they created a gorgeous tranquil space that you wanted to spend hours in. You can see some fabulous pictures of the Chelsea greenhouse in the book along with several other beautiful greenhouses including those at Rosendals Tradgard in Stockholm.
Selina's experience in this industry is abundantly clear, from sheds to shepherd huts, cabins and greenhouses this book is so full of fantastic advice and beautiful detail. It is a must read for anyone who loves spending time in their garden or simply styling their interiors.