Why choose an aluminium greenhouse?
Aluminium greenhouse structures allow for all the beauty of wood – without the drawbacks.
Greenhouses have historically been built in timber, but with advancing technology, we have been able to design and create traditional looking glasshouses with all the benefits of aluminium for over 70 years. Aluminium is light and easy to handle compared to timber or steel alternatives. Finer frames and glazing bars allow for more of that all-important sunlight to pour through.
How strong and durable are aluminium greenhouses?
Aluminium is used for our greenhouse frames as it is incredibly strong and durable. In comparison to timber frame greenhouses, aluminium is resistant to rot and weather damage, and therefore won't decay over time. This is applicable to our internal accessories too. Part of your plant care is keeping everything watered, and therefore wooden internal benching could be adversely affected by this.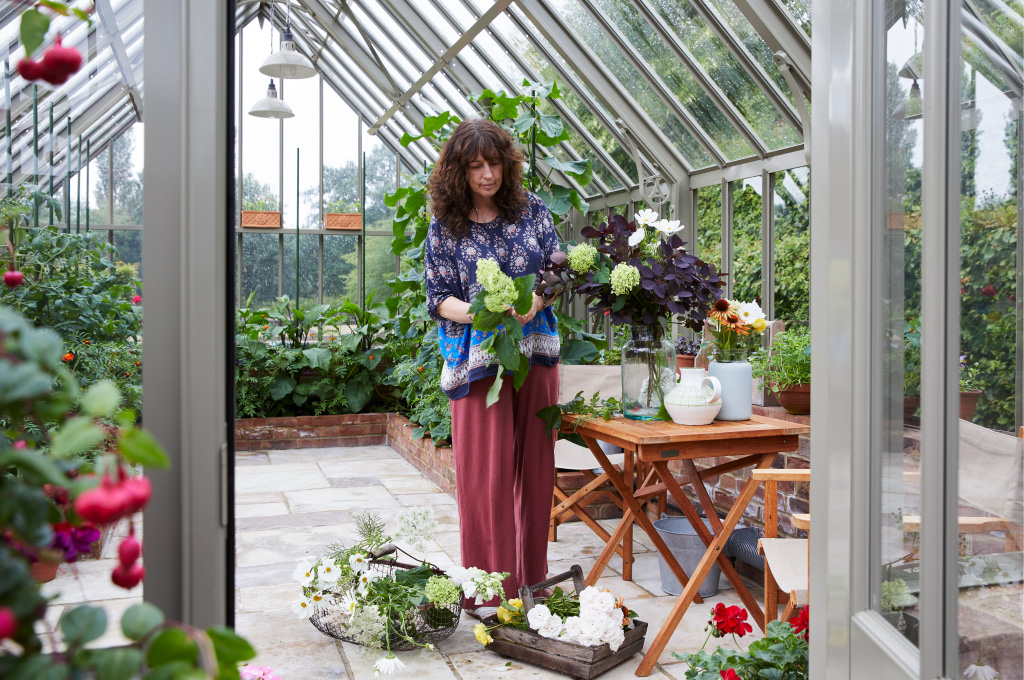 How long will an aluminium greenhouse last?
Our aluminium glasshouses are designed to look the same as they do when they are first installed, as they do in 50 years' time. The main advantage is that aluminium will maintain its initial weather integrity over the entire course of its lifetime whereas timber frame greenhouses will not. Aluminium also experiences reduced expansion and contraction, which with timber leads to warping that will affect weather tightness in the long term.
The Alitex Guarantee is a lifetime guarantee on the aluminium frame of the structure. This equates to 25 years, or the lifetime of the purchaser – whichever is longer.
How to clean an aluminium greenhouse?
Time in your garden is precious, and should not be spent worrying about the upkeep of your greenhouse. Aluminium requires less maintenance than timber frame greenhouses. Wooden greenhouses require regular painting and sealing to protect it from the elements, but aluminium requires no such upkeep. A power wash, or our Clean and Care service, can keep them sparkling like new.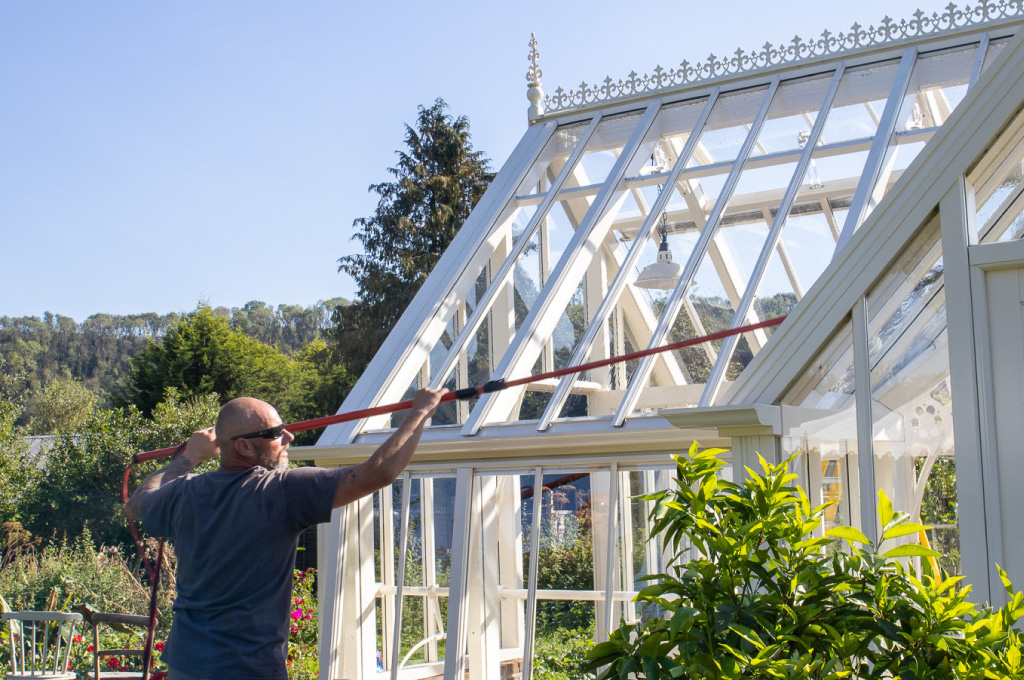 Timber Greenhouse Replication
The beauty of designing in aluminium is that we can seamlessly replicate timber structures. Like many timber structures, over time without ruthless maintenance, a timber frame greenhouse can fall into serious disrepair. We are often asked if we can replace a timber greenhouse with an aluminium replica. Doing so provides a low-maintenance alternative and a peace of mind lifetime guarantee.
One such example is the greenhouse below. Originally built in 1904, the original timber glasshouse was sadly beyond repair. Left abandoned as a working greenhouse in 1959, it was a fast deteriorating ruin. We designed, manufactured and installed the replica in 2018.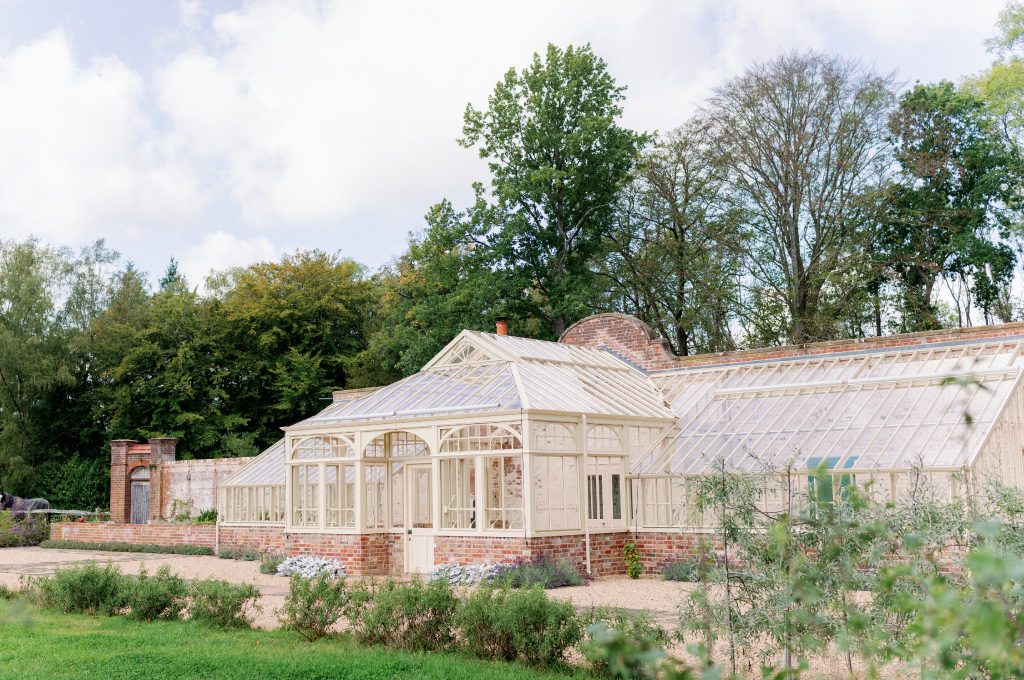 How are aluminium greenhouses painted?
To add to its finish and longevity, our aluminium greenhouses are polyester powder coated. Powder coating our aluminium reduces rust and therefore the paint doesn't need touching up.
We pass on the manufacturer's guarantee of 10 years, but the science behind it predicts a lifetime in excess of 60 years. Powder coating provides a durable finish which is highly resistant to scratching, cracking, flaking, peeling, UV rays and rust. This application also provides a superior consistency and a uniform finish.
What is the best base for an aluminium greenhouse?
In keeping with the traditional Victorian design, our greenhouses are built on double-skin dwarf walls. Built from brick or stone, they are not only aesthetic, but play a large part in heat retention. You may choose to match your brick to your house or patio, or select a local stone. From a practical perspective, a dwarf wall also makes it less likely to break the glass when mowing the lawn or ferrying heavy wheelbarrows.
Regarding internal flooring, it is important to avoid using a solid concrete pad as this will capture water and not allow it to drain out of the greenhouse. Leaving free draining areas will give the water a channel to soak away.
To learn more about our aluminium glasshouses and start your journey, request a brochure or contact us.