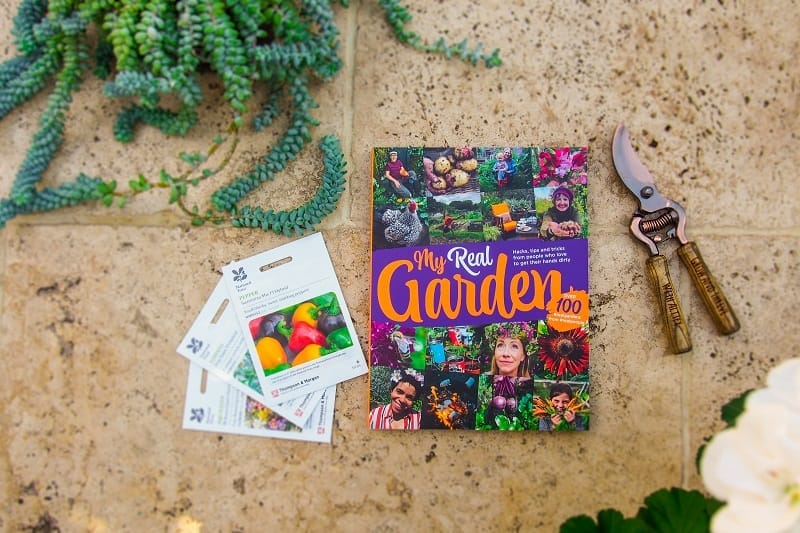 Garden Designer, TV personality and Author, Ann-Marie Powell has taken the past year in her stride, harnessing everything we love about the outdoors and our gardens, pouring her energy into creating a unique and wonderful book, My Real Garden.
At the beginning of the first national UK lockdown, Ann-Marie went live on Instagram every day, along with hundreds of others, sharing stories, top tips,techniques and even gardening mishaps.
Alongside Horticultural Journalist and co-Chair of The Garden Media Guild, this book has been curated with specific chapters dedicated to particular formats of gardening; From countryside to urban living, from large to small spaces, there are anecdotes and ideas from a variety of people all over the world.
Wildlife, Shade and Woodland
Rewilding spaces has become a huge part of our lives. Encouraging all forms of creatures and species into making themselves at home in our gardens is key to biodiversity. This chapter explores how individuals have created new ponds, rejuvenated woodland and planted new species of plants to encourage bees and other insects.
Small Spaces
For many of us, access to a large outdoor space isn't possible – this section looks at how people have created their own little haven in the smallest of spaces. Sue Creek from West London created a city sanctuary that meant she had a space where friends and family could come and visit during the warmer weather. The green space that now surrounds them also helps filter out the noise from the nearby tube station.
Tropical Retreats
This section is dedicated to those who have incorporated some tropical themes and more exotic plants into their garden, providing a sense of escapism. Garden Designer Emily Crowley-Wrote has transformed their garden into a holiday destination on their back doorstep. During the hot summer evenings they spent time as a family toasting marshmallows in the fire pit, setting up tents and cuddling up on the sofa swing reading. The addition of a contemporary style decking allowed them to come and go bare foot in and out of the house easily.
With hundreds of comments from people all over the world, this book is a shining display of how the global pandemic has allowed us to create some wonderful communities and a sense of belonging.
Discover more voices and get inspired by the My Real Garden book.
The proceeds generated from the sale of this book are donated to the Greenfingers Charity who create inspiring and wonderful garden spaces for children who spend time in hospices.