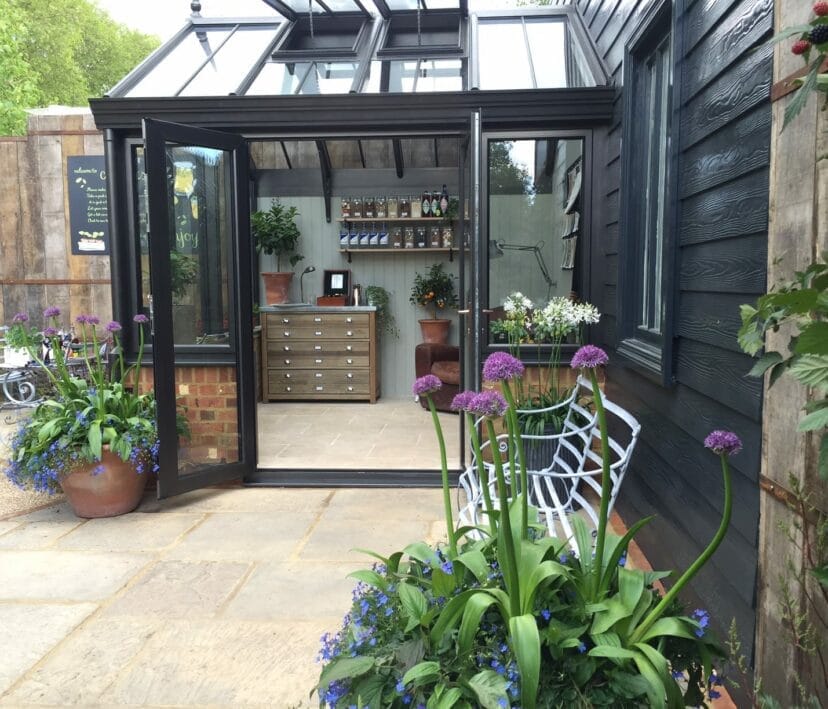 We are half-way through this year's RHS Chelsea Flower Show and so far the weather has been on our side (even if it was a little cooler yesterday!). We were delighted to win a five-star award for our stand and were thrilled to also receive the RHS Director General's 'Favourite Stand' award. To top it off, our good friends at David Harber won the 'Best Tradestand in Show' award!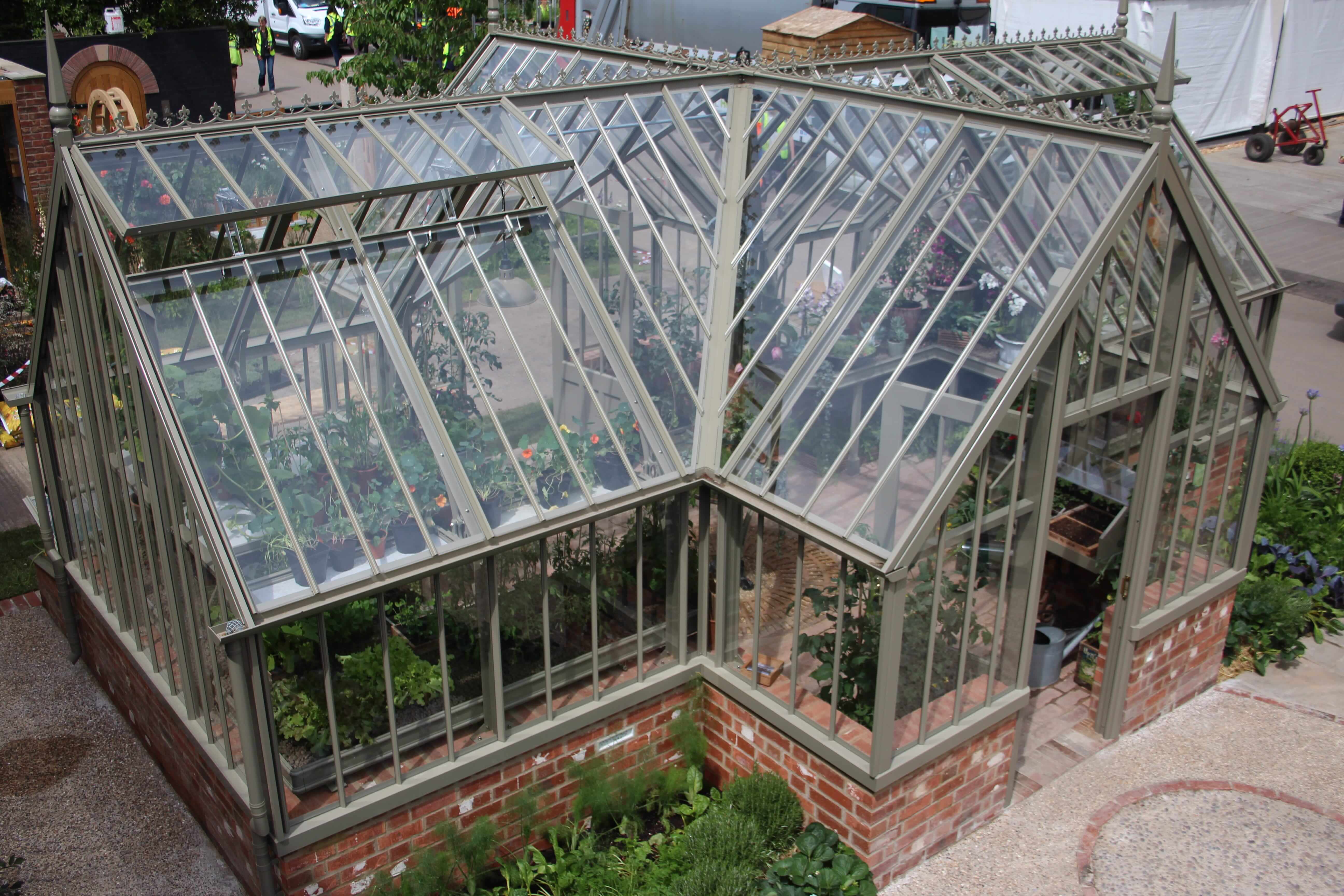 Monday was exciting and eventful with Dame Helen Ghosh, Director General of the National Trust, officially opening our new National Trust greenhouse, the Ickworth. The Ickworth is also attracting lots of attention due to its impressive size and detailing. The cruciform shape, featuring an extended lobby on either side, makes it an eye catching structure encouraging many visitors to stop and admire.
The urban conservatory takes us through the story of the creator and journey of Hawthorn's Gin. You can smell the jars of botanicals and browse the board of 'gin-spiration' before revealing the 'Chelsea Blossom' cocktail. On Monday and Tuesday, Hawthorn's provided tasters for visitors to our stand, all exclaimed their surprise when they tasted the light and refreshing flavour of the cocktail. Hawthorn's is a newly local and an award winning gin that is well worth a try!
Our 'Hot-house' is also receiving plenty of attention. As the smallest greenhouse in the National Trust range, the Hidcote is ideal for small garden spaces and urban homes. Still with ample room, the bench running along one side and a strawberry board along the top, leaves room for pots and even a chair to enjoy the warmth and earthy scent the greenhouse provides.
We want to say a big thank you to the help we've received and couldn't have done it without, including;
A Place in the Garden – for the attractive Zinc planters located at the entrance to our stand encouraging the passers-by to stop and visit.
Chichester Trees and Shrubs Ltd – for providing the vast majority of our beautiful plants.
Green and Blue UK – for the Bee Brick and their new BeePot.
Hansons- for the much needed bricks that we build our bases with.
Hawthorn's Gin – for providing refreshing cocktails, and the inspiration for the inside of our conservatory.
Hortus Loci – the tall and blossoming crab apple trees located in our borders really brings out the colours in our beds.
Internal design and build team at Alitex- for creating the most amazing and impressive structures, allowing us to showcase our largest number of structures at this year's Chelsea.
Muntons Traditional Plant Supports – supporting the beautiful Clematis in the Zinc planters at the front of our stand.
Taylor Tripp – their extensive support and help designing and planting our borders.
Westminster Stone – for paving a beautiful floor throughout the stand.
For the full details on each product provided, click the link.