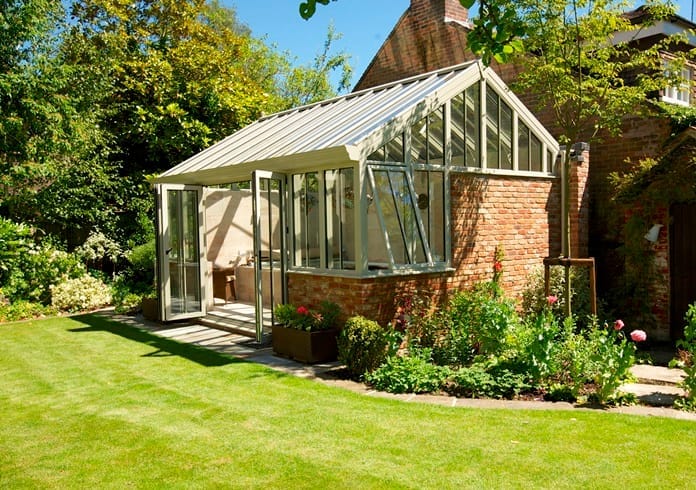 Our greenhouses and conservatories often reside in the most beautiful grounds across the UK, but it's not everyday we build a home for an award swimming pool.
We were delighted to hear that 'Endless Pools' and 'Home counties pools & hot tubs' won a silver award in the 'best indoor swimming pool' category at the UK Pool & Spa awards, for their installation at a rural Hampshire property. The indoor pool allows the user to swim against a variable speed, hydraulic current, offering the ability and opportunity to swim at home, whilst saving space and costing less than the typical indoor pool project.
The client who had bought the Endless pool had met us previously at our Open Day and then again at RHS Chelsea flower show, it was after spending time at our show site that she chose Alitex to engineer a stunning home for their new pool. We designed a bespoke conservatory that complemented the Grade II listed property's unique features and surroundings (within the South Downs National Park), modifying certain areas to make it unique; we made sure the roofline of the conservatory was fairly plain with only small cresting detail to complement the age of the house and worked with the authorities to obtain planning permission.
This new addition to the client's home, scattered with hanging copper fish, is so much more than just a pool. It's created an area that the whole family can use; the grandchildren can perfect their free-style and the water-loving adults can enjoy their private exercise spot that has already brought great benefits to them.
"I've swum most mornings since I've had the pool, whatever the weather," our client reveals "and I feel much better for it."