15 July 2019 By Kitty Yarrow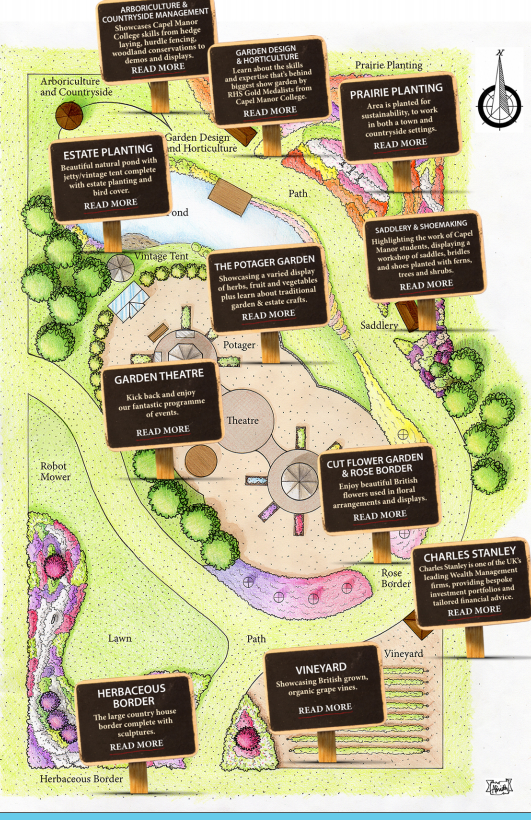 This year's Game Fair is to be held at Hatfield House in Hertfordshire from 26-28 July. As proud sponsors of this event, we will be exhibiting our Mottisfont greenhouse from our National Trust Collection, which will be situated in the largest show garden ever created.
Centred on everything to do with country pursuits, it's no wonder that this year The Game Fair has collaborated with students and faculty from Capel Manor College to design and create the biggest show garden that reflects the beautiful landscapes of Hatfield House. As a Patron of the College, The Marchioness of Salisbury has expressed her delight in incorporating members of the college. As a keen gardener herself, Lady Salisbury Said 'It is wonderful that this year The Game Fair are encouraging our apprentices and students to use their skills and knowledge to create a spectacular garden at Hatfield.'
 The Game Fair Garden will be over an acre in size and there will be a multitude of horticultural displays including: kitchen gardens, art and culture, herbaceous planting, a large theatre space decorative floristry and an Alitex greenhouse. Having one of her own Alitex structures in the gardens at Hatfield, Lady Salisbury noted her delight in our attendance, 'We look forward to seeing your beautiful greenhouse at Hatfield, we love our greenhouse.' The design of the gardens is in keeping with The Game Fair's ethos of the British countryside; you will also see many varieties of British trees throughout the garden itself.
If you're at The Game Fair this year come and visit us located in the Show Garden in the Potager Garden. Find out more or book your tickets for The Game Fair here.