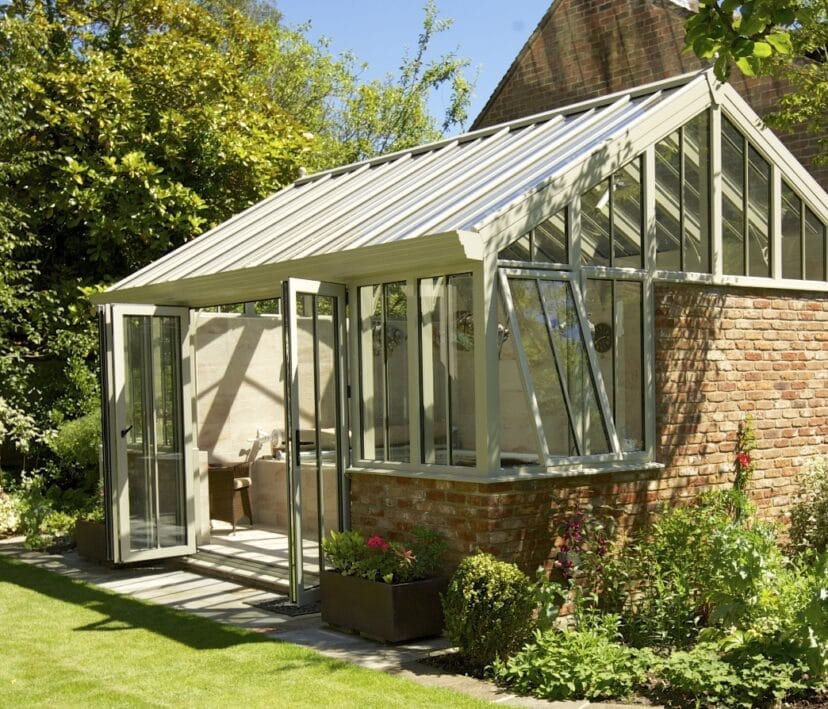 Once we hand over the keys to a new Alitex structure, we are eager to return and find out how our clients have made it their own. This conservatory's story is unique and it has been transformed into an incredible retreat.
After some online research our client stumbled upon an Endless Pool, a 14ft pool where-by you swim against an adjustable current and after meeting with us on two separate occasions, we were chosen to create a bespoke home for it. This project was a new challenge for us and with the property being listed as well as situated in a conservation area, it was an exciting one to take on.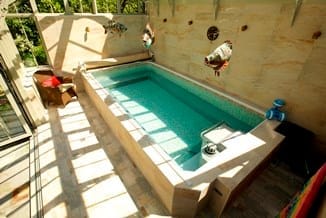 The conservatory that sits comfortably in a quiet corner of the garden, has turned what used to be an old shrub border in to a tranquil, private escape. The pool is used mostly after breakfast and not having to get in a car or share questionable communal changing rooms is apparently what makes this build such a pleasure. "I love swimming on my back" our client commented, "looking up at the sky with birds soaring overhead is something I will never tire of." The glorious warm water, cosy heated flooring along with wall and towel rail heaters ensure the conservatory is always inviting, rain or shine.
The most pleasing part of this project was finding out just how much this 'nice idea' had turned in to a priceless investment. As an arthritis sufferer of six years, the pool had brought invaluable health benefits to our client, "I have arthritis in my feet, which makes walking long distances painful, it's great to have easy access to pain-free, daily exercise." Our client also commented on the weight loss that has resulted, "It's a huge bonus!"
The interior finish is impeccable; the wonderful natural wall tiles from Reed Harris, give the room a genuine warmth and the stylish anti-slip floor tiles complement them perfectly. Our client has also added a touch of her water-loving personality to the room with some articulated copper fish, found in a swanky Shaftesbury Avenue shop window. They hang from the ceiling and when the double doors are swung open on a summers day, sway gently in the breeze.
The good news didn't stop there
In February, the UK Pool & Spa awards recognised the installation, awarding the Endless Pool dealer, Home Counties Pools, with a silver medal in the 'Best Indoor Pool' category. The Alitex team were thrilled. We spoke to Craig Trusson from Home Counties Pools; delighted to have been nominated, he told us "This reward reflects a great effort by the team and those we partnered with. I believe that the design and finish of this installation was outstanding; the best overall design we have seen in all our years as Endless Pool dealers."
The award has highlighted the life changing benefits this conservatory and pool combination created. The build may only be metres away from the house, but the escapism that it offers has given our client a chance to enjoy her passion in her own home.
Alitex Director, Nick Bashford helped our client through the tough planning permissions, arranged meetings with the Historic Environment Officer and even modified the design to help get the go ahead for the build. The final ¾ span design was compact stretching just 6m x 4m and the popular colour Wood Sage was confirmed, allowing the conservatory to blend in with the rural surroundings.
If you are planning a conservatory project and would like to find out more information, call one of our team on 01730 826900 or visit our website.