15 May 2017 By Wendy Bowen
Hidden on the banks of the Thames, since 1673 the extraordinary Chelsea Physic Garden has had a wide-reaching impact around the world, in the 1700's it was the most important centre for plant exchange on the planet. Today the garden exists to remind us about the power of plants, which are at the heart of so much of what we do, use, wear, eat, drink and produce; even creating cures for illnesses.
A nightgown made from nettles may be the stuff of nightmares, but do reconsider that notion, because nettle fabrics are equal to Egyptian cotton and only slightly inferior in feel to Silk. Everything you are wearing is probably either part of wholly made from a plant based fibre, possibly down to your pants made from pineapple! It's a material world and plants are making it turn.
The Chelsea Physic Garden team set out to highlight the array of plants which go to make fabulous fabrics, from linens, cool cottons, hemps and much more. The plants and fabrics will be showcased at the Chelsea Physic Garden this year, a dream for those hot under the collar for haberdashery or anyone keen to cotton on about how their clothes grow.
Chelsea Physic Garden are thrilled to collaborate with Alitex this year as part of their display at Chelsea Flower Show 2017. Needlework stitching and fabrics will make up the installation, which reflects the garden theme, along with a show stopping responsive textile fabric dress made from 100% plant based fabrics which change shape when exposed to moisture. The dress has been specially commissioned for the show and was beautifully made by Jane Scott, it will be available for visitors to interact with.
Find it in the Hidcote greenhouse on the Alitex stand, 334.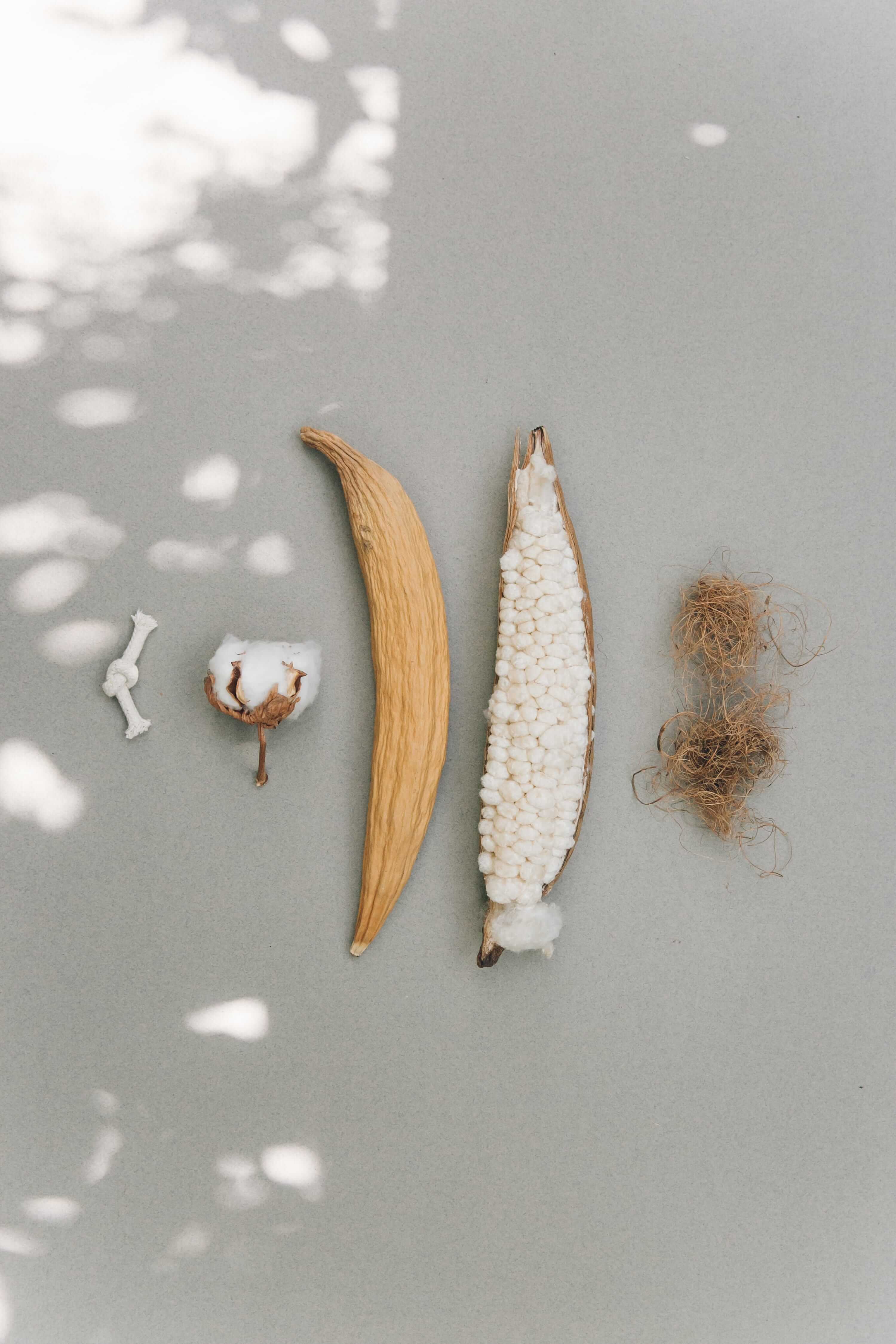 A complementary series of behind the scenes tours, workshops and talks around the theme of plants and fabrics; suitable for a range of ages and interests will also be available at the
Chelsea  Physic Garden
- visitors can book online or by calling the garden.
Usual garden entry (£10) children (£6.25). Main season (2nd April - 30th October, Tuesday - Friday, 11am-5pm and Sundays 11am-6pm).
Chelsea Physic Garden 66 Royal Hospital Road, London SW3 4HS
Telephone 020 7352 5646