15 November 2016 By Tash Ellens
Last week we visited The Pig near Bath to see how our Mottisfont greenhouse was settling in. The greenhouse, one from our National Trust Collection, was first built at RHS Hampton Court Flower Show 2016. It was then 'rehomed' in the kitchen garden at The Pig near Bath.
We set off from a sunny frosty morning at Alitex HQ and arrived in Bath at The Pig, where we were welcomed by the warmth of the fire and Head Kitchen Gardener, Fran
Out in the kitchen garden, we explored the numerous rows of vegetables, fruits and herbs. There are four large plots each planted and divided into 'families'. One set is for root vegetables, the second for alliums, another for mixed leaves and fruits and the final for the brassicas family. At the end of each plot are floral beds which add colour and variety into the garden. Amongst the beds are three fruit cages split into blueberries and gooseberries, raspberries and currants. The fruits provide colour to dishes, flavour to desserts and are also used for infusing alcoholic beverages.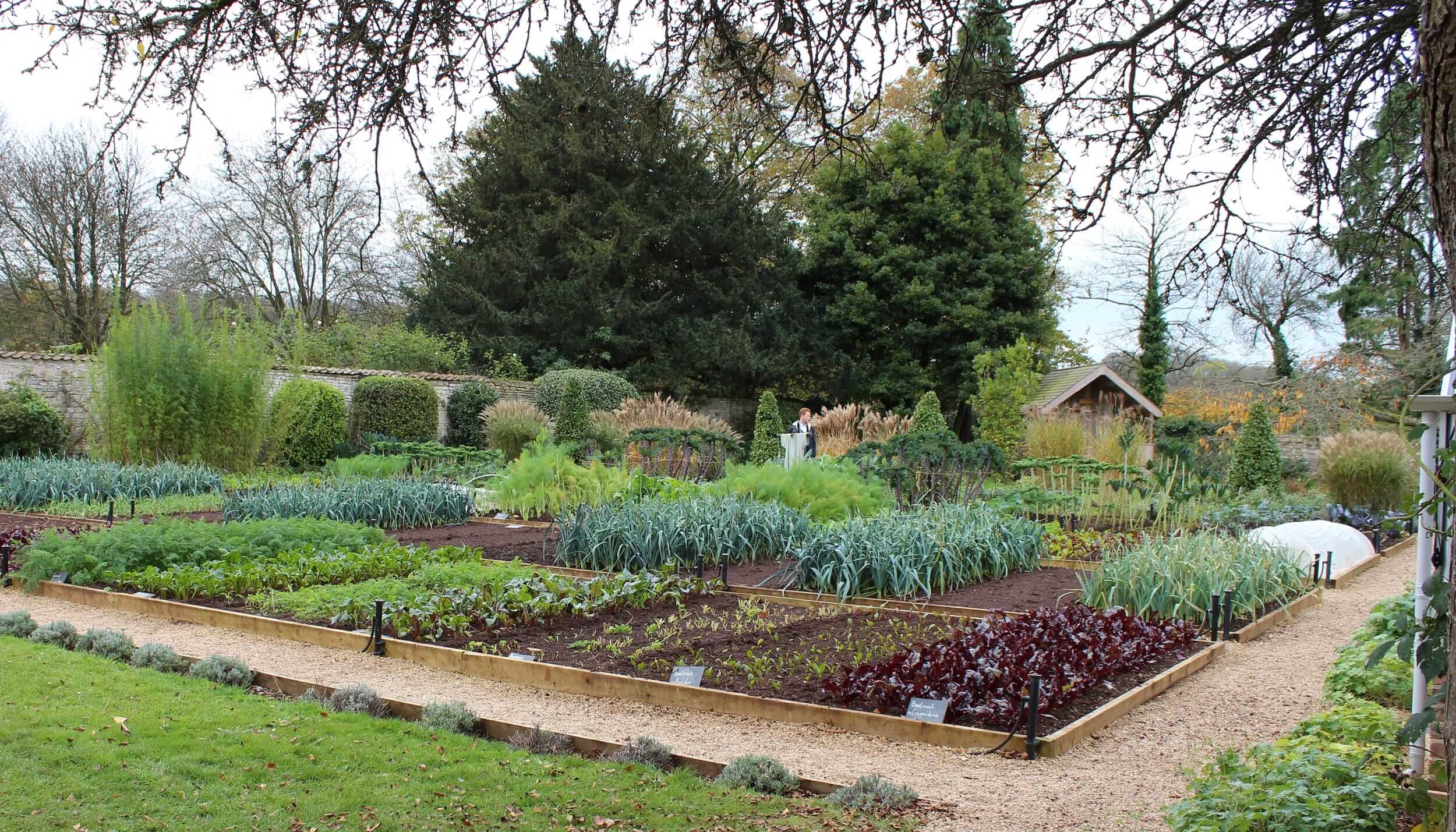 Not only do The Pig provide for their own kitchen and bar but earlier this year they produced extensive amounts of herbs for Glastonbury Ales. They chose a couple of herbs, including 'green ginger rosemary' to infuse their Ales and create new flavours.
You can tell just by looking at the garden that it takes a lot of planning and work to maintain, between a team of three they manage to provide the chefs with ample produce.
The Mottisfont
has allowed the team 'an office' to plan planting and harvesting throughout the seasons. It is also being used as a resting area for guests. They can enjoy the nature and surroundings of the garden before heading to the 'potting shed' for a relaxing massage. The greenhouse makes the perfect environment with a seat to rest your legs, a blanked to keep you warm and a range of sensory plants including orange trees, eucalyptus, lemon grass and other fragrant plants that fill the greenhouse with a calming aroma.
If you're ever in Bath, be sure to visit The Pig. It's worth the experience of exploring the garden, the Alitex greenhouse and enjoying a spot of lunch in stunning surrounds.