Over the years we have been involved in some truly awe inspiring projects, working with many of the figureheads within the horticultural industry.
Alitex structures can be found beyond the gates of many prestigious estates. Unfortunately, not all are open to the public but a good number of them are.
FILTER BY
Normanby Hall Country Park
Scunthorpe, Lincolnshire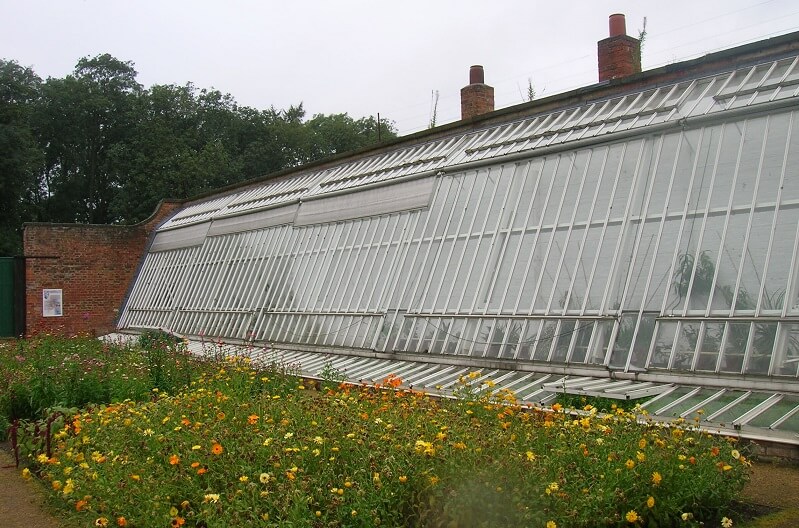 Here you will find three white bespoke ¾ span glasshouses and a bespoke mono-pitch, all lined up within the 1 acre of walled garden.
Park House Hotel
Near Midhurst, West Sussex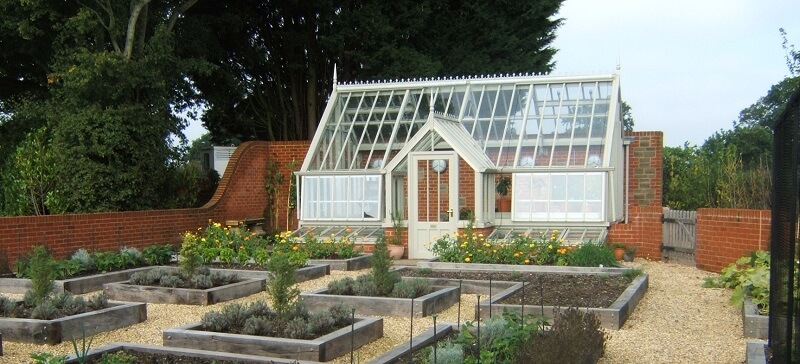 In a location not far from our HQ, Park House Hotel has one of our ¾ span, lean-to Messenger greenhouses in wood sage.
Prestbury Garden Centre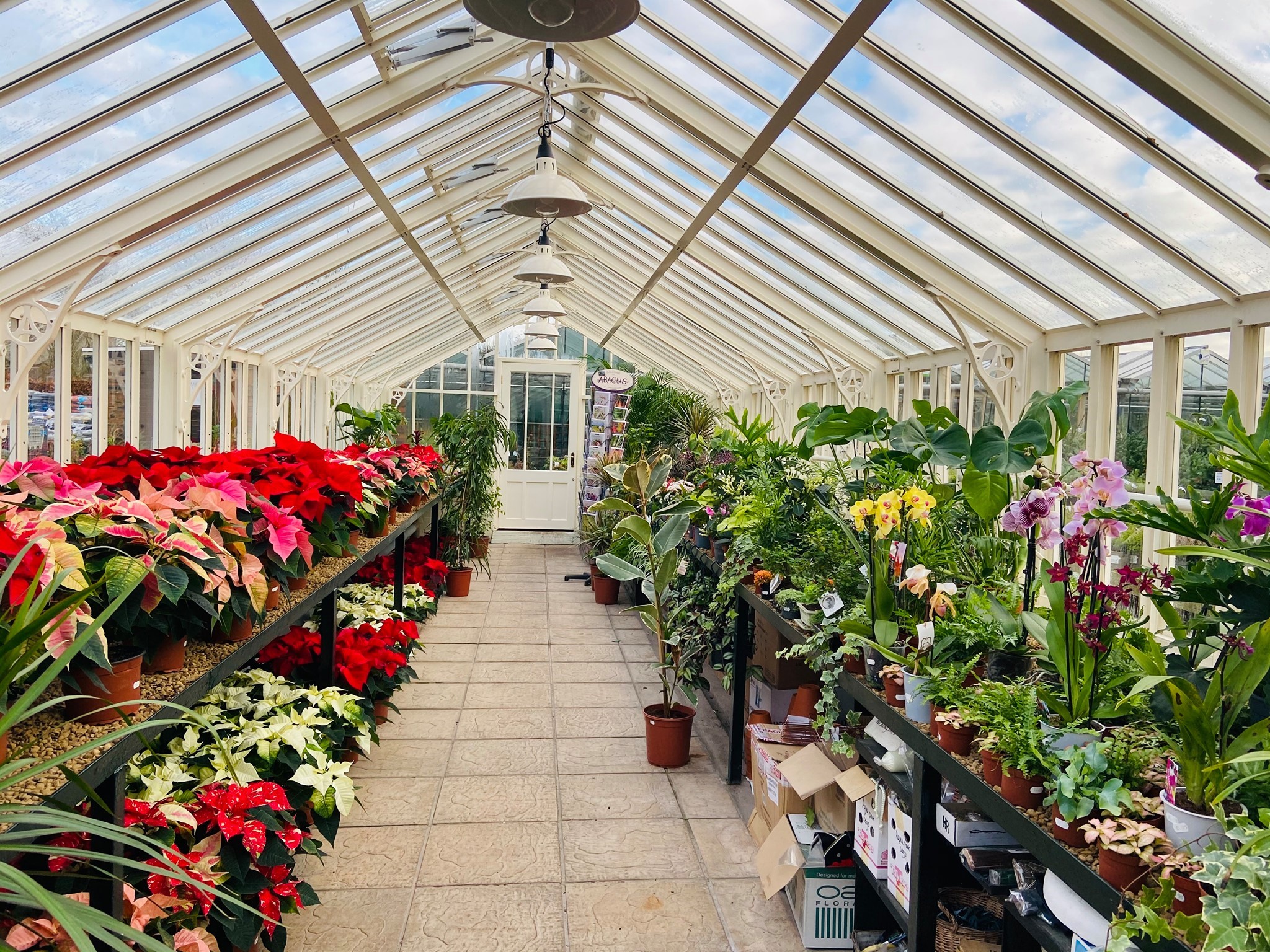 A family owned local garden centre, focussing on plants that will thrive in the Cheshire area, with a large portion of the plants grown in Cheshire Nurseries. The Alitex greenhouse is filled with seasonal plants.
Queen's Park in Glasgow
Glasgow, Scotland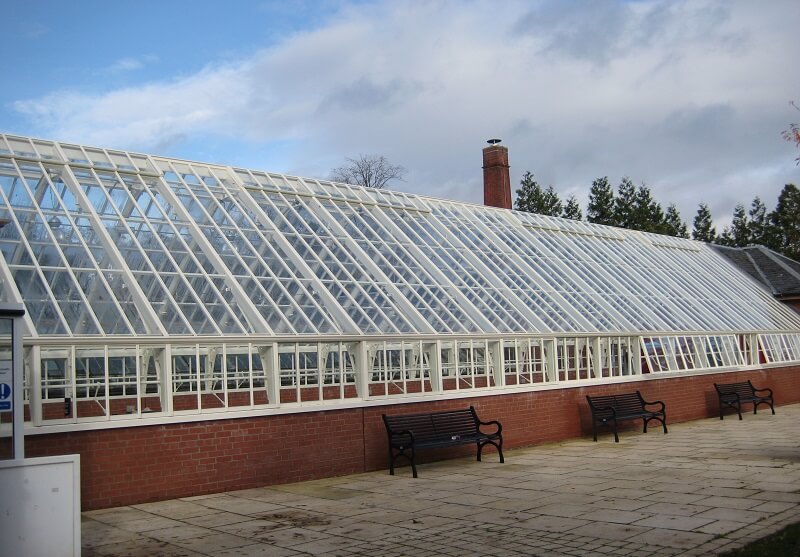 If you are in Scotland, then visit Queens parks stunning grounds and extensive facilities. They also have a 24m long freestanding Messenger glasshouse in 'Downland Stone'.
Ramsey Abbey Walled Kitchen Garden
Ramsey, Cambridgeshire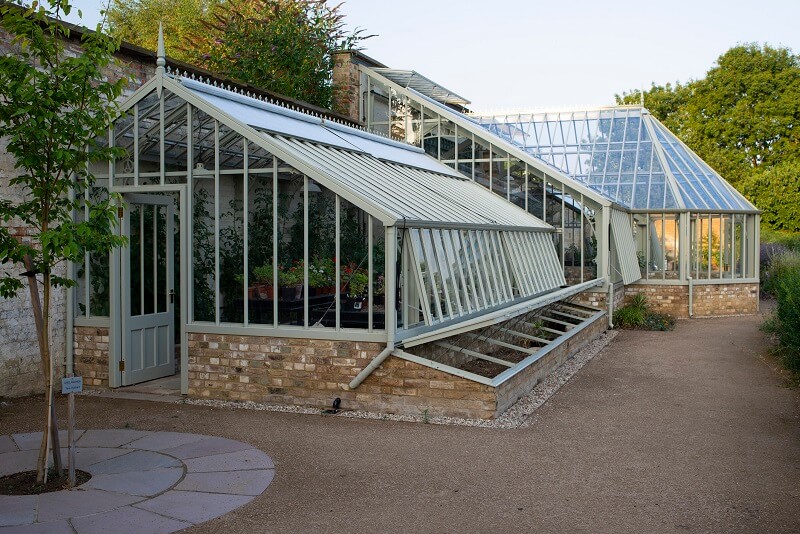 Ramsey Abbey Walled Kitchen Garden Trust had recently been left a large donation to help fund the rebuild of three old lean-to greenhouses. The Trust replaced the greenhouses with a large single 3/4 span lean-to greenhouse that has a mono-pitched large central section powder-coated in 'Wood Sage'. 
RHS Wisley Alpine house
Wisley Gardens, Surrey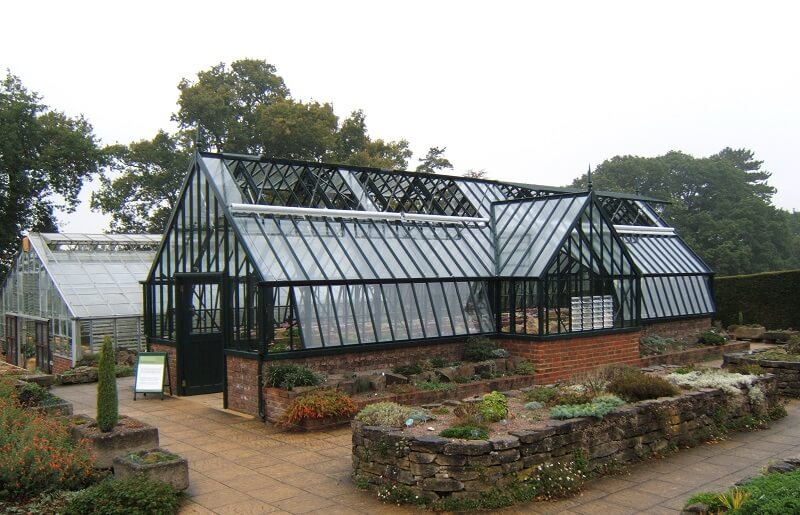 Wisley gardens spans 240 acres, not enough to do in just one visit! But the 'Yew Tree' coloured free standing Alpine House, made by Alitex, is a great place to start. You'll also find a large free standing traditional greenhouse powder-coated in 'Downland Stone'.
Royal Botanic Gardens, Kew London
Richmond, London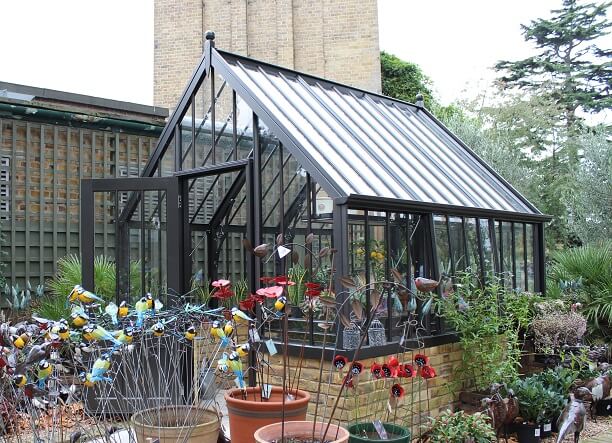 Just outside of the shop, Kew have installed a 
petite glasshouse
 for display products and garden accessories. The structure is powder coated in bronze, a striking yet beautiful colour.
Staunton Country Park
Havant, Hampshire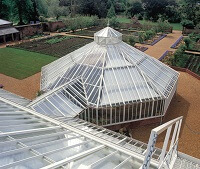 Another spot near our HQ, Staunton is home to a large bespoke white Alitex glasshouse, used to grow exotic species of plant.
Terrace Gardens in Richmond
Richmond upon Thames, London
Known as 'the best gardens in London', Terrace gardens underwent a restoration project in 2007, which included work on their glasshouses. The structures are 3/4 span with a front lobby and powder-coated in white.
The Geffrye Museum of the Home
Bethnal Green, London
Discover how home living and gardens have changed over the centuries. You will find one of our freestanding lean-to glasshouses, in 'Juniper Green', in the 19th century period garden.
Pages