Over the years we have been involved in some truly awe inspiring projects, working with many of the figureheads within the horticultural industry.
Alitex structures can be found beyond the gates of many prestigious estates. Unfortunately, not all are open to the public but a good number of them are.
FILTER BY
Cambo Country House and Estate
Fife, Scotland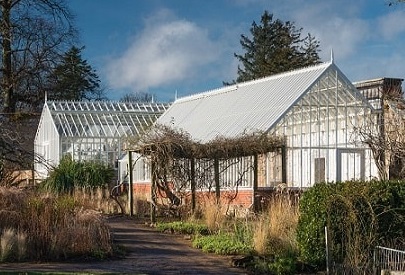 The Cambo Estate have replaced several old greenhouses with four new interlinking Alitex 3/4 span lean-to glasshouses. They are powder-coated in off-white to remain inkeeping with the period of the estate. 
Dumfries House
Cumnock, Ayrshire, Scotland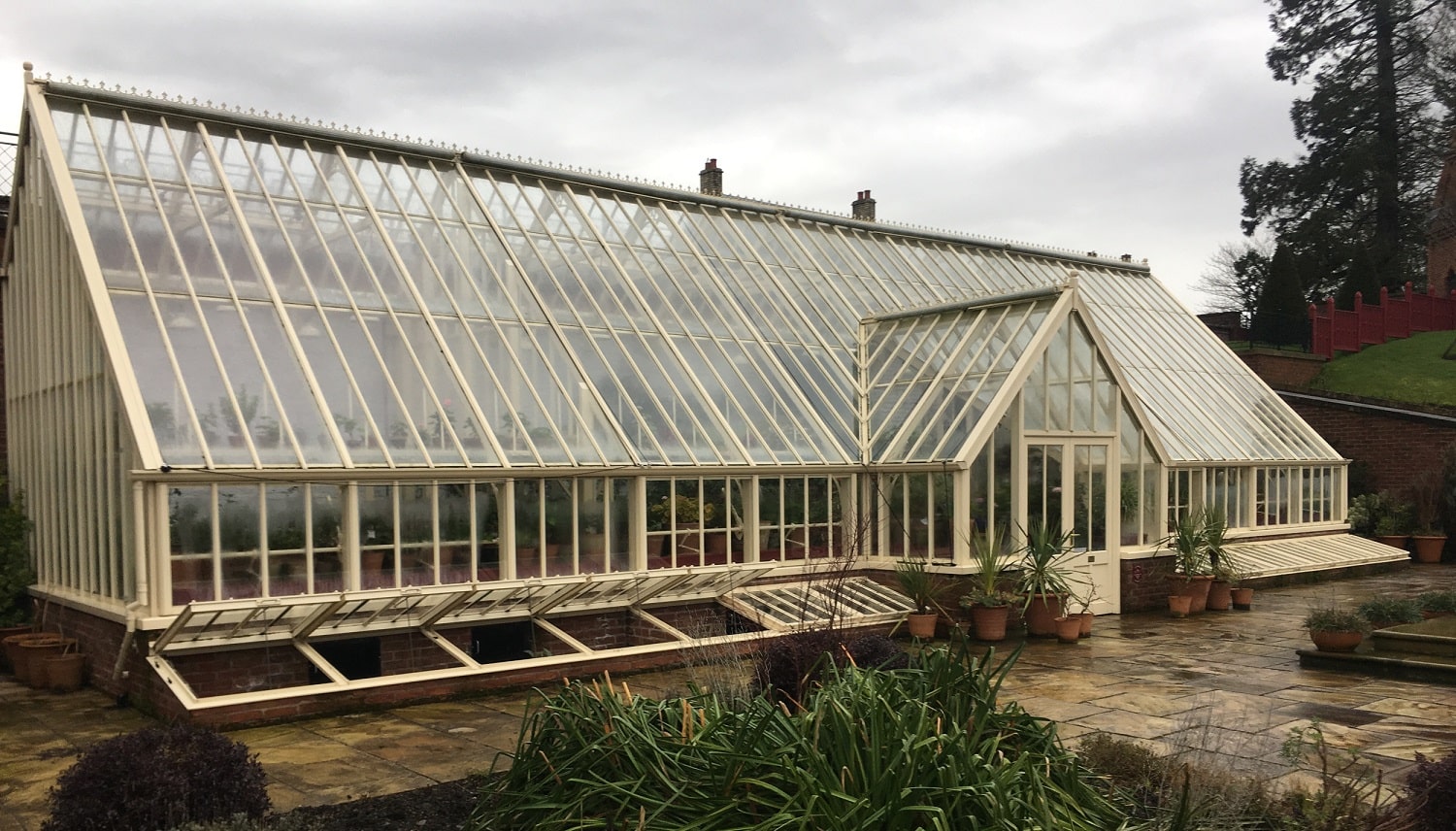 Visit the 5 acre walled garden set in the 2000 acre estate of Dumfries House and you will find two Alitex greenhouses. One used entirely for production and the other a stunning display house for their prized plant collection. Both are Thomas Messenger 3/4 span lean-to's in cream.
East Ruston Gardens
East Ruston, Norfolk
Situated near Stalham, there are different garden types here to suit everyone. You can also find one of our bespoke ¾ span lean-to glasshouses in Wood Sage.
Fulham Palace
Fulham, London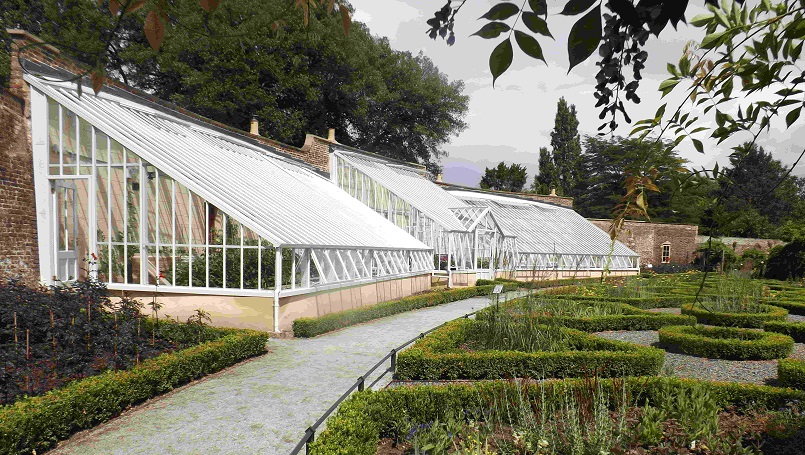 Explore the history of the 'Bishops of London' and have lunch overlooking the restored 18th century gardens, complete with a large cream coloured (RAL 9002) lean-to greenhouse.
Garden Organic at Ryton
Coventry, Warwickshire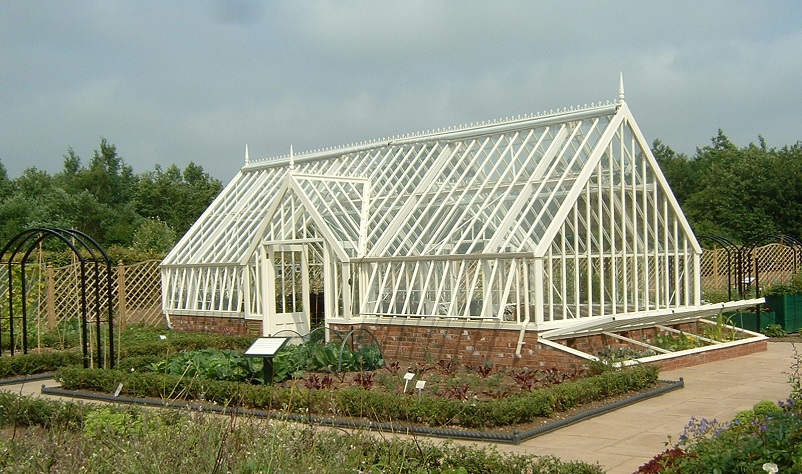 Home to 24 different organic gardens, spanning ten acres, this award winning attraction also takes on volunteers to help with organic projects. It is home to a white free standing greenhouse.
Greenmount College
Greenmount College in Ireland specialises in agriculture, food and rural studies. There is an Alitex glasshouse situated as part of the horticultural training facilities. The college is open to the public on specific days of the year.
Gyllyngdune Garden
Falmouth, Cornwall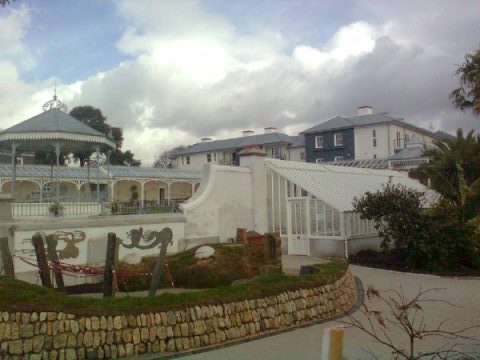 A traditional lean-to Alitex glasshouse in white was part of the £2.3m restoration project back in 2011. Here you will find stunning views of the sea along with traditional and exotic planting.
Lime Wood Hotel & Spa
New Forest, Hampshire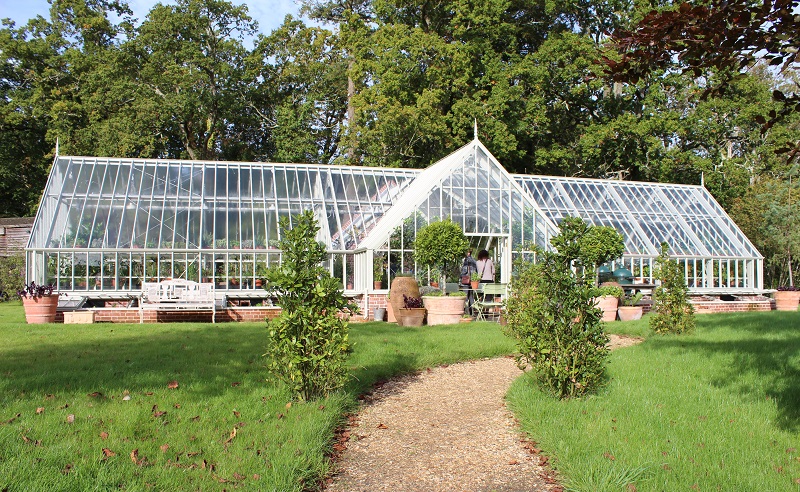 The glasshouse at
Lime Wood
is packed full of flourishing Mediterranean fruit, veg and herbs. It is described as their 'modern Victorian gem', measures 5m x 20m and is painted in Wood Sage to blend naturally into its forest setting.
Lip na Cloiche Garden and Nursery
Isle of Mull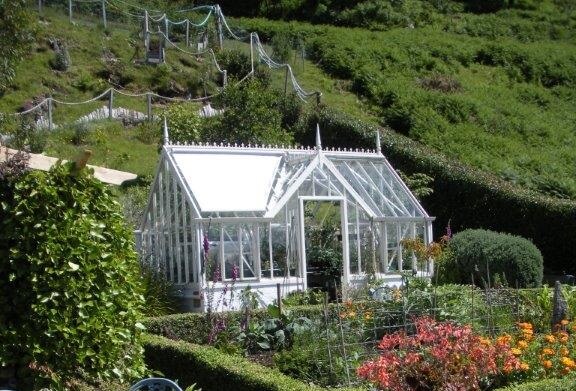 The garden at Lip na Cloiche has been designed to be both attractive and informative. Open from dawn until dusk all year round, this garden has a Downland Stone coloured Mottisfont greenhouse from our National Trust collection. 
Logan Botanic Gardens
Logan, Scotland
Warmed by the Gulf Stream, these gardens are the most exotic in Scotland. Southern hemisphere plants flourish here. Deep within the gardens is a white free-standing greenhouse with a large central section and an integral potting shed.
Pages